This week has seen smiling, elation and new friendships. It's shown us delicious foods and amazing sights. It's seen mechanical failures, extreme exercises in patience, yelling, and even serious conversations of ending the trip. It's seen hugs, bewilderment and self-reflection of just how lucky we are. It's seen outright warfare that lead to 15 deaths. It's been a hell of a week.
Our momentum came to a screeching halt the day we found that the brake calipers would take anywhere from 4-8 days to arrive. Honestly, it was a welcomed break. After a few days of hard driving it was nice to set up camp near a lake, spread the legs and enjoy the scenery. The PennyWagon even got reorganized and cleaned.
For the first time in while, we explored the local towns and sights like real tourists.
Checking out the ruins of the Yacatas temple in Ihuatzio, strolling through Patzcuaro and picking up some rotisserie chicken.
However, our shower-less days continued to number. Like starvation, your shower craving grows rapidly with time. The first stage of withdrawal is foregoing changing clothes. After all, you aren't going to smell any better.
Stage two is weather dependent. In warmer environments you can resort to bodies of water and bringing a bar of soap. When it's cold, it's time to throw a pot of water on the stove and grab a nice rag for a towel bath. Stage two also marks a temporary resurgence in a couple's attraction to one another.
Stage three is finally giving in and spending money on said sacred wonderfulness. Then you and your newly clean travel buddy spend your time recalling the last time you weren't repugnant.
With stage three in its full pre-shower effect we rolled into Patzcuaro's one and only RV Park. We knew we'd met some nice people when they were introducing themselves and inviting us to a beer and dinner before we even had time to hit the agua-caliente.
For a couple of days we were meeting new faces and going on a little adventure with another van-couple to "The Island that no one Loved."
The island is most famous for beautiful pictures and uncomfortable encounters with locals. We were having a blast, but our penny-pinching instincts were beginning to drive us back to free camping.
A ferry ride with musical accompaniment to Janitzio with our new friends Gorm + Elisabeth (Bee-Individual on Facebook), exploring the island in all it's catered-to-tourists glory, and getting a nice view from the top.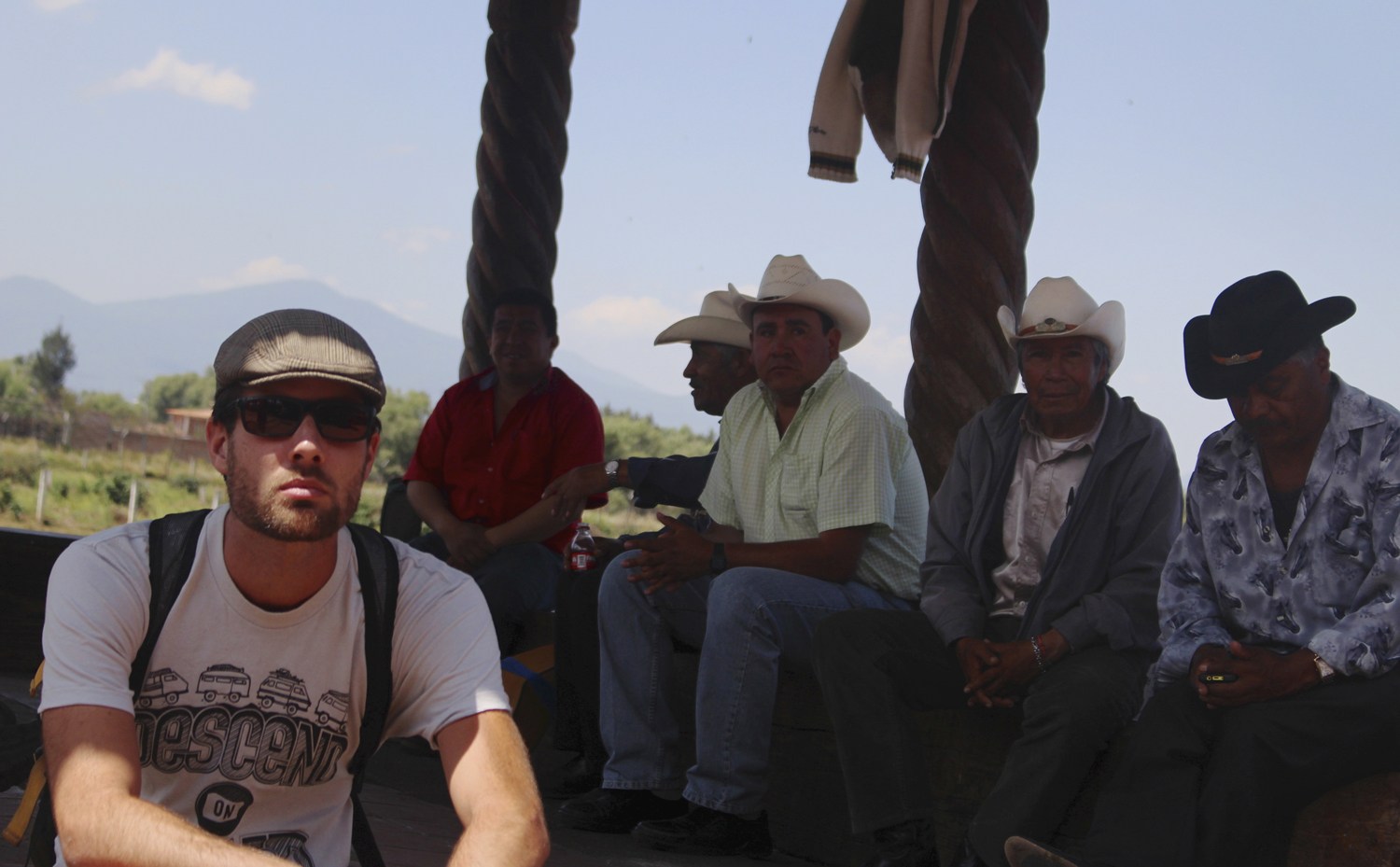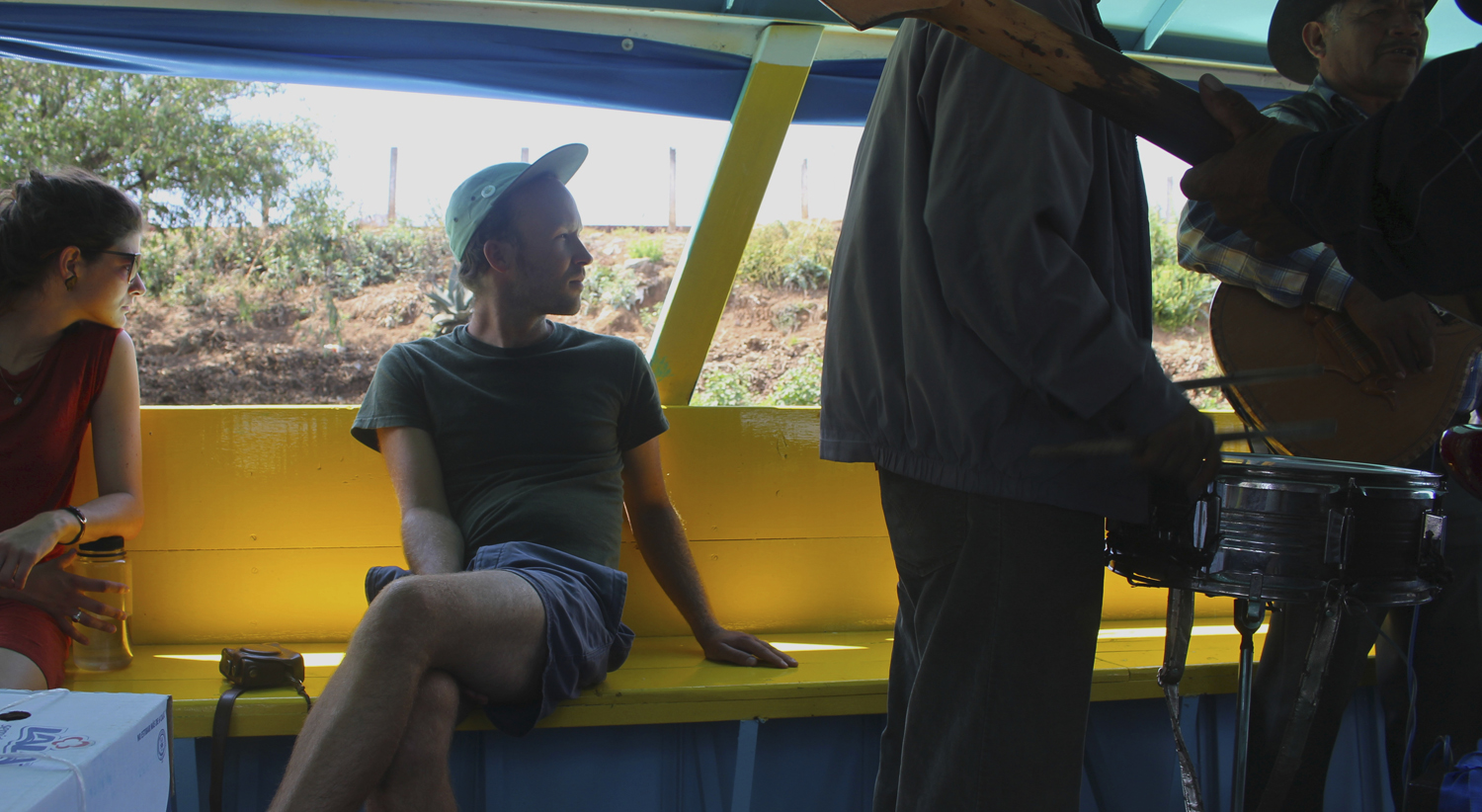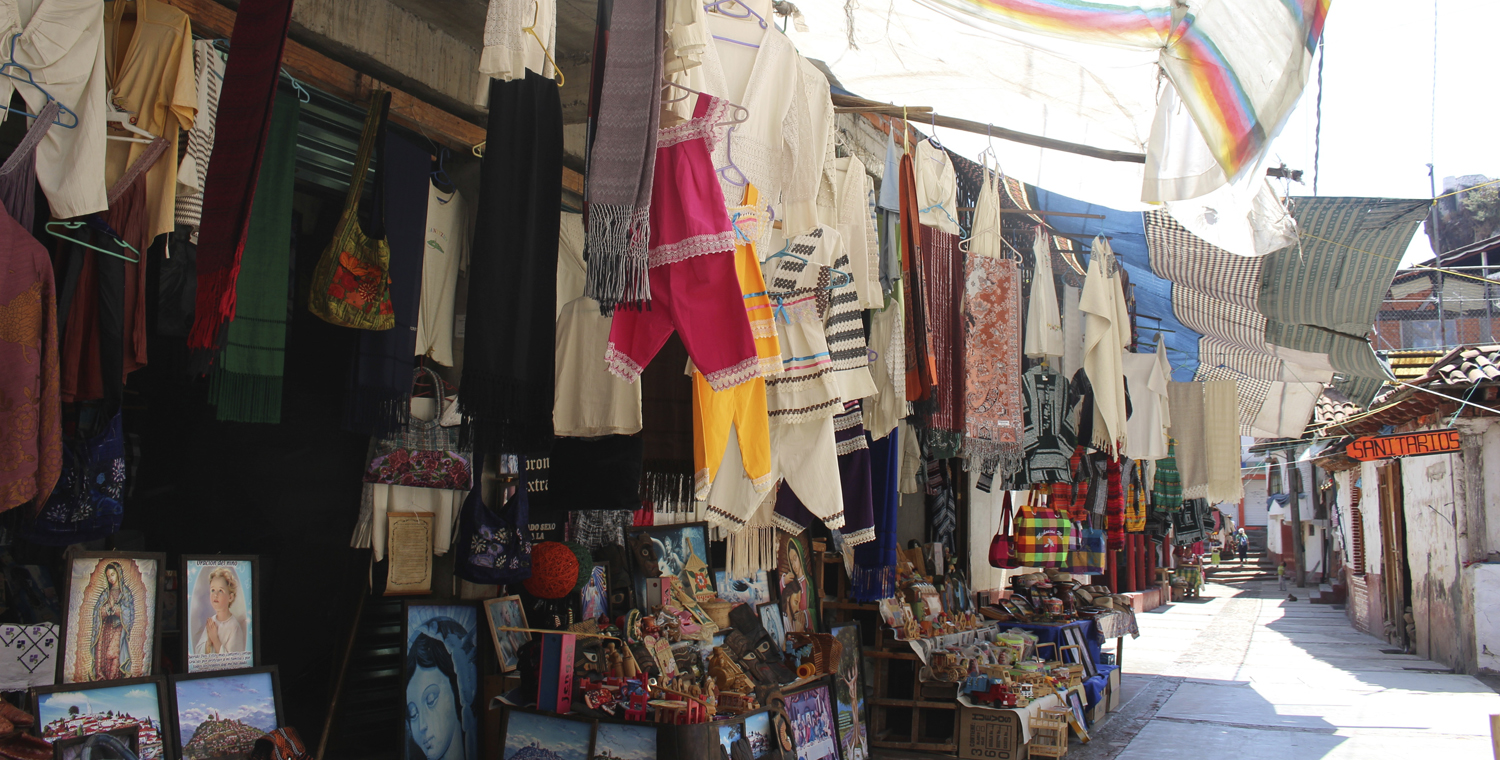 So as several new friends began leaving the park to continue with their adventures, we decided to do some sightseeing and revert to free camping.
That's when things got interesting.
Saying goodbye to Gorm + Elisabeth, David + Marina and our friendly RV neighbors Al + Marilyn.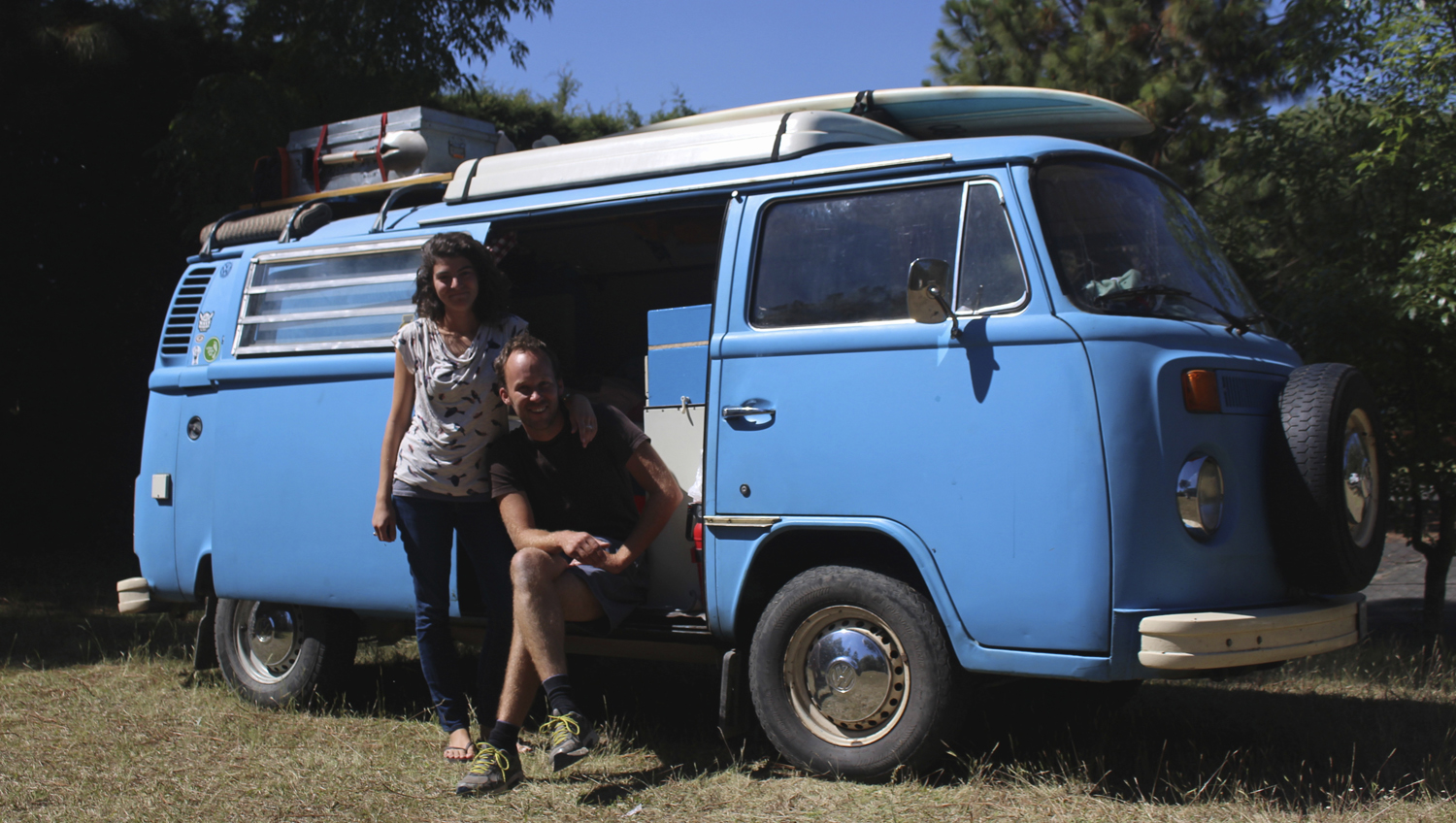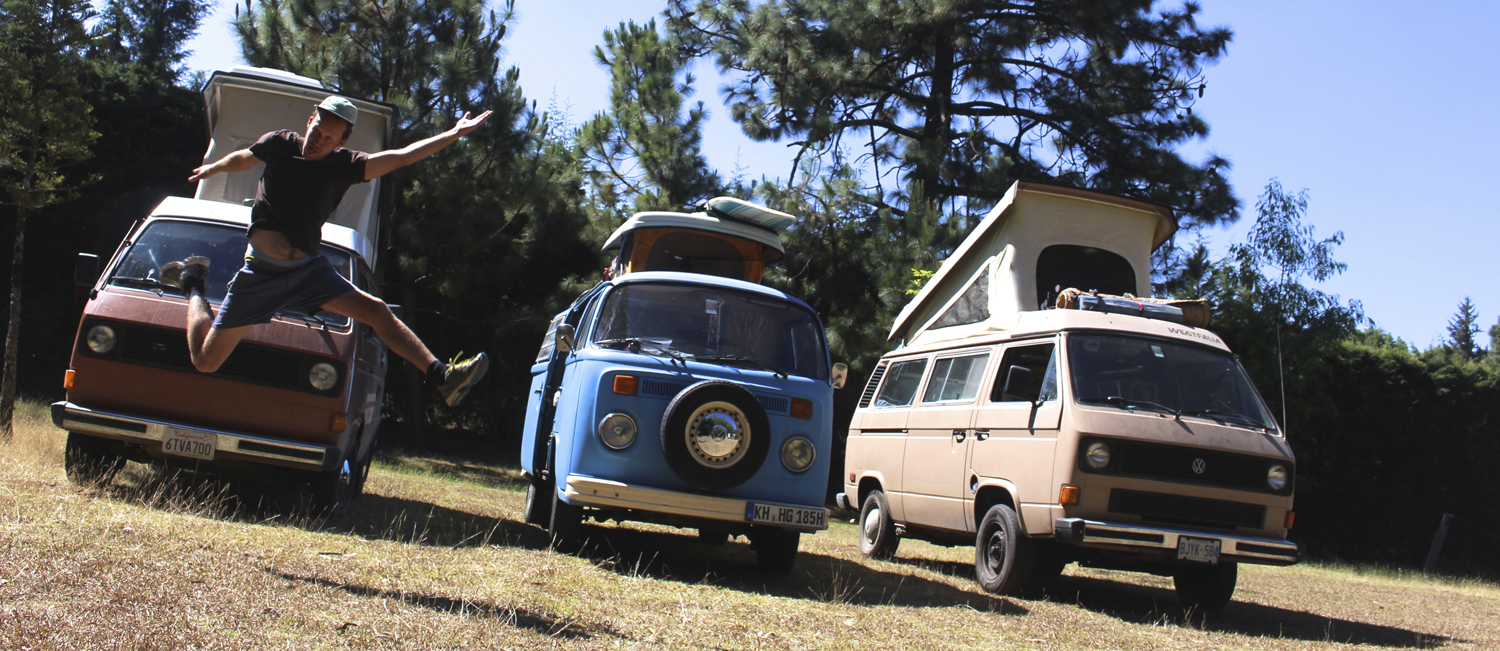 Day 1 Event 1
Location: Santa Clara del Cobre
Time: 1pm-5pm
After exploring Santa Clara Del Cobre, most famous for intricate copper work and carnitas stands, we failed to locate any viable free camping sites near the local lake. We did however, marvel at the 10+ miles of cobblestone road.
Exploring Santa Clara del Cobre for her copper and carnitas, then searching for avocados and a campsite.
Day 1 Event 2
Location: Old free campsite near Lake Patzcauro
Time: 9pm
Federales arrive. They tell us the campsite we've been using is "peligro" (dangerous). They advise us to go somewhere else. Pemex was once again the night-driving fall back.
Day 2 Event 1
Location: Leaving Pemex Gas station in Tzocurio
Time: 8am
Leaving the gas station I notice that our fuel level is slightly lower than expected. Blame it on unreliable fuel gauge.
Day 2 Event 2
Location - Outside Tzocurio headed for Morelia
Time: 8:07am
Smell gas entering van. Inspection finds one of the new fuel lines is leaking. Perform road side repair. Meet a nice man that offers to let us use his driveway to camp in the future. Continue to Morelia.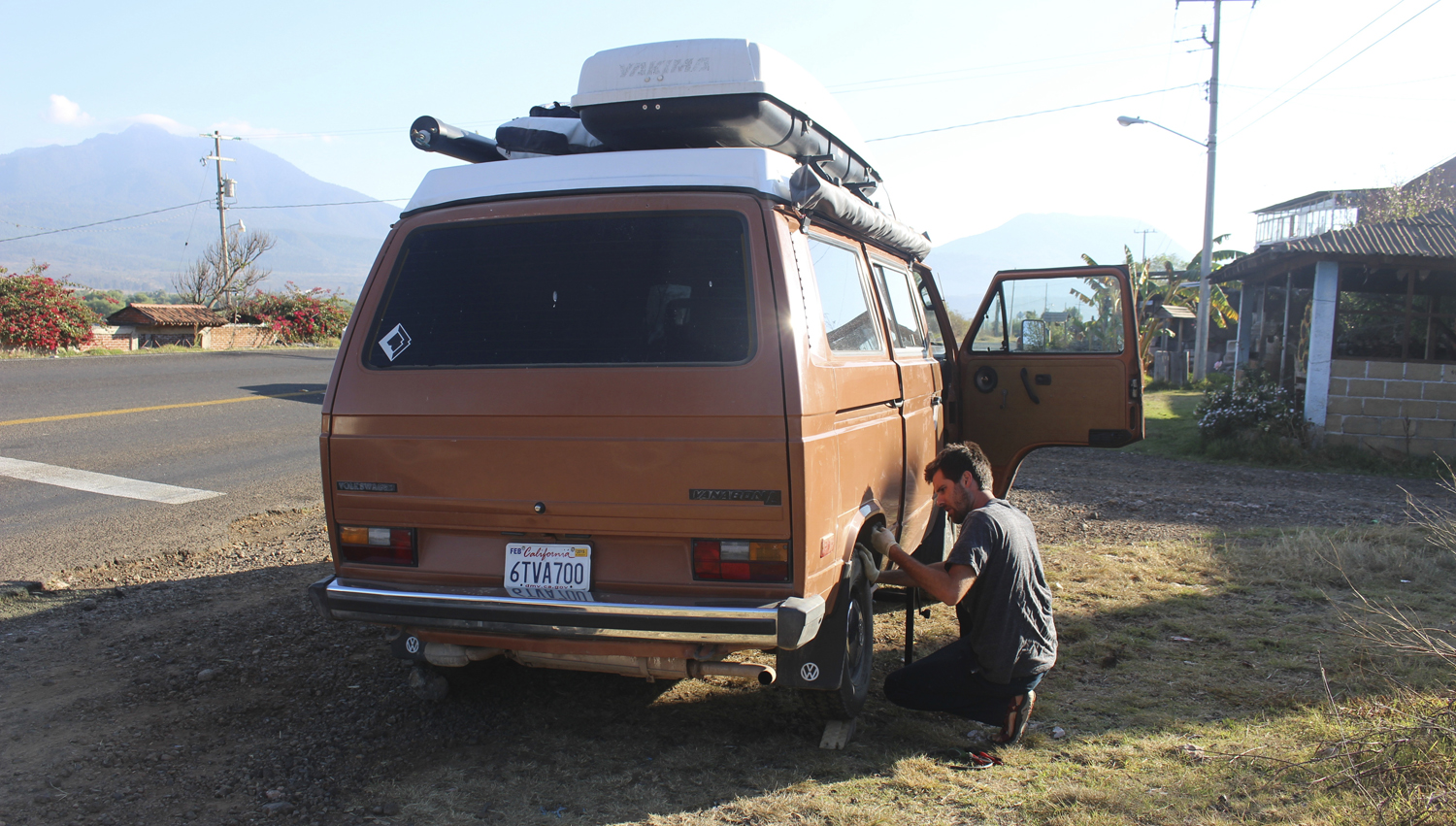 Day 2 Event 3
Location: Autozone in Morelia
Time: 10:30am - 2pm
After navigating traffic through a peaceful protest we arrive at the auto parts store. They inform us it will still be another few days for our parts. Errands ensue for next few hours.
Driving through a protest (couldn't understand the explanation "of what"), and getting some around-town errands completed.
Day 2 Event 4
Location: El Centro de Morelia
Time: 2:30pm
With nothing but time to kill we decide to explore the historical center of Morelia. There is supposed to be a church that takes up two whole blocks. Immediately traffic begins slowing while the streets become increasingly narrow and steep. It becomes obvious there is another protest, and a car accident. The very narrow, steep, cobblestone road covered in traffic is being forced down to one lane. The PennyWagon hiccups.
I look at Jacqui and tell her, "We're going to brake down."
Day 2 Continuing Event 4
Location: El Centro de Morelia
Time: 2:30:31pm
Westy sputters to a halt and is immediately assaulted by a mass of car horns. I turn the hazards on then try to restart. Sputters alive, dies before I can move an inch. My head hits the steering wheel...
Here's where things started to get a little dark, so I'll give you the hindsight in advance.
Exactly one year and one day before my head hit the steering wheel we got t-boned in the Dolphin. The following year was spent with nonstop major mechanical failures and set backs. So by the time this event came around, you could say it was kind of like poking a fresh wound with a stick.
Day 2 Continuing Event 4
Time 2:40pm
In completely random time spurts ranging from 30 seconds to 2 minutes the PennyWagon will start momentarily. With careful timing, lots of cussing and quite a few minutes dead in an intersection, we manage to get the van to round the first possible corner. No parking available, only a red zone that only slightly blocks the road. I take it.
Time 2:55pm
Realizing there's not going to be any hope of getting rescued in this situation, Jacqui and I are frantically trying to get the cargo out of the back of the van so I can access the engine. Between being furious, anxious, and hungry my mind is blank. I throw a fresh coil in, sit in the driver's seat and turn the key knowing full well I didn't fix anything. Penny's cough confirms it.
Time 3:00pm
I've furiously declared I'd rather spend the rest of my life at a boring 9-5 job then spend another moment dealing with this incessant, unforgiving, bull-shit excuse for an automobile. I also state that I would never wish a Volkswagon on my worst enemy because it would be far too great a punishment. I begin talking to the PennyWagon like she's a conscious person. I'm not nice to her.
Jacqui's nearly unwavering positive, bubbly and talkative attitude is replaced with somber silence.
Time 3:02pm
I've decided this is a fuel related problem. The street is far too busy for me to crawl under the van and pull out what I expect to be a clogged fuel filter and pump. I tell Jacqui to get me directions back to AutoZone. I silently declare that I will FORCE this car drive to back even if it's only fueled by the fire and rage in my veins.
Time becomes an irrelevant fictional entity. My only way of measuring time becomes counting how many green lights I've been forcibly stuck waiting through at each intersection. It's measured by how many times I step out of the van making apologetic gestures to the person behind me before furiously whacking the fuel pump with a block of wood. As we broke down at our final left turn staring at the AutoZone parking lot, every car behind me begin blasting their collective horns. In that moment, I decided I'd drive the car by the power of it's starter if I have to. It doesn't get me far.
Another green light passes. Jacqui and I are watching as each section of traffic is getting their green light in turn. We're up next. There's no telling if this will be the time Penny starts. Our light turns green, the PennyWagon won't catch. Honks. yellow....red...
The lights cycle again. Our turn is coming. I start cranking. She's not catching. The light turns. She's not catching. The light is stretching, she catches. I mash my foot to the floor and abusively start applying the clutch. I need to make sure if she dies there's enough momentum to finish the maneuver...we roll to a stop in the first parking space.
There's a long pause of silently sitting in the van before we've shaken off enough stress to speak again.
To say the least, it was a rough day. Jacqui and I were having conversations of ending this trip and going north. Surely there was some other way we could live happily without the massive emotional swings that come with this life on the road. Questions were asked:
Is the stress worth it?
Do we still WANT to do this or are we simply determined to reach an old goal?
Are we being foolish?
Are we just setting ourselves up to lose another vehicle in another foreign country?
We bought a new fuel filter. The old one was completely full of dirt. The PennyWagon roared to life for the rest of that day. It was late, we settled for the nearest Pemex. Slight relief came knowing that our problem was poor fuel and not an unreliable PennyWagon.
War was in the air...
Day 3 Event 1
Location: Pemex gas station
Time: 2:00am
Jacqui and I awoke realizing that we were both fidgeting and swatting continually.
"How did so many mosquitos get in here?" We both asked furiously. We noticed that the side window was left open. "I WILL KILL EVERYONE OF YOU!" Jacqui declared. (She may have been carrying some of the day's stress with her.) Left and right we we're swatting and nailing our targets. Jacqui was by far the superior killer.
1..2..3.. they we're being mercilessly assaulted and taking heavy causalities.
"5...6..How many of these things are there?" Jacqui asked.
Then things changed rapidly. The enemy forces regrouped and took to guerrilla warfare by hiding behind cabinets and curtains. We changed our tactics too. Turning off all the lights and holding flashlights in our hands ready to be turned on we sat in the dark using ourselves as bait.
"I hear one near my head!"
The flashlights blasted on and our eyes would narrow on the target before delivering a death-hand-clap. It was obvious which of the enemies had already tasted our blood by the splattering they'd make.
Twelve mosquitos died that night, three more the following morning. The battle of Morelia was won by the gringos. I built a window screen in a Home Depot parking lot the following day.
The Night of 15 Mosquitos. Documented evidence of these fallen soldiers and Cameron building a window screen the following morning.
Day 3 Event 2
Time: 1:00pm
After finally picking up our new brake calipers we headed out of town. The PennyWagon hiccupped. I told Jacqui we're going to brake down again.
Time: 1:01pm
With a much calmer demeanor we rolled to the side of the highway. This time I did pull off the fuel filter and pump on the side of the road to back-flush. Didn't help. Noticed air escaping from fuel rail when I opened service port. Hydro locking? Bad gas?
Added five fresh gallons of gas from the our Jerry-can, PennyWagon started running smoothly. Picked up an extra fuel pump then headed back to Patzcuaro's one and only RV park.
We entered the third stage of shower withdrawals earlier than usual.
Our latest road-side-DIY-car-repair project
Back at our cozy campsite, fixing the brake calipers and enjoying a bit of rain (and hail!).