Spacious. Magical. Freedom. Perhaps strange things for someone who lives in a 15ft van to admire. However for the first time since Jacqui and I crossed the border, that 15ft was all ours. Don't get me wrong we loved all our guests and hope to have more down the road, but with the sudden change of pace, we both vegged for a few days.
Luckily, our sudden solidarity came just in time for our anniversary. It was as romantic as anyone could wish for: an appointment with an auto mechanic for Penny, and a hotel for Jacqui and I so we could have a proper bed and hot shower. Jacqui's anniversary present was finally getting that bolt for her window crank handle so she'd stop yelling at me every time it fell on the ground. Sorry all you ladies out there wishing your cars had manual windows so I could buy you a fastener…I'm taken.
For those of you wondering what Jacqui got for me. Well…she just wanted me to stop looking so poufy, so she got me a haircut.
My anniversary haircut, some good eats, the treacherousness that is Mexican sidewalks and our super friendly mechanics.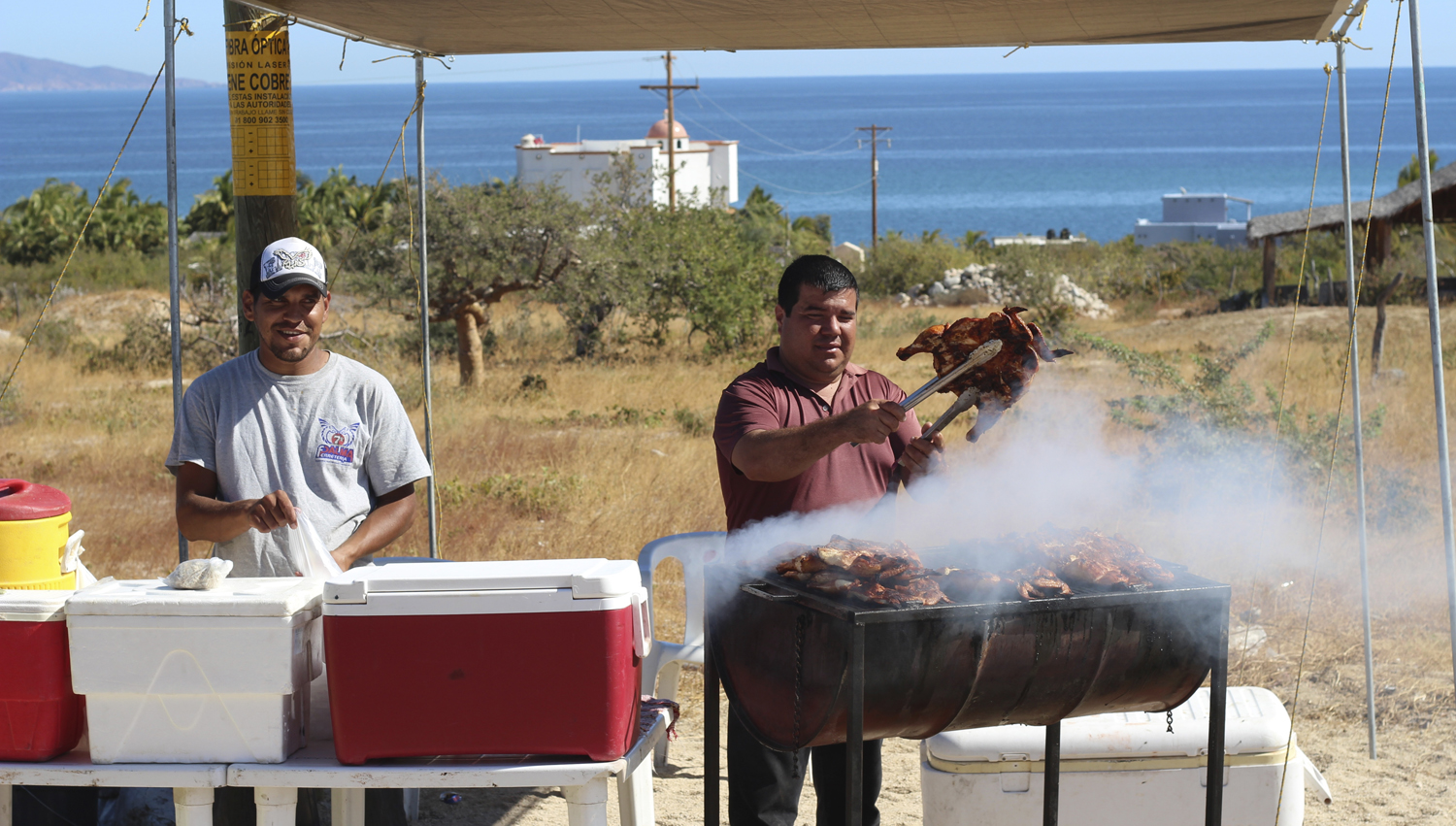 As our brains and bodies finally relaxed out of the vacation/tour guide part of our journey, it was time for Jacqui and I to experience something new. How convenient that Fritz, Cozman (known as DJ Guacamole) and a whole mess of friends we had yet to become acquainted with were heading to Los Barriles for Lord of the Wind.
Best of all, Fritz, Señor Guac, and most of our camp-mates were competing to become the Lord of the Wind.
Stopping at Caffe El Triunfo yet again on our drive to Los Barriles so I can pursue my dream of visiting another Mexican dentist.
Our super campsite in Los Barriles with a visit from a different kind of wind-junkie. Me messing with the fridge yet again, then Fritz and I modeling our fluffy hats.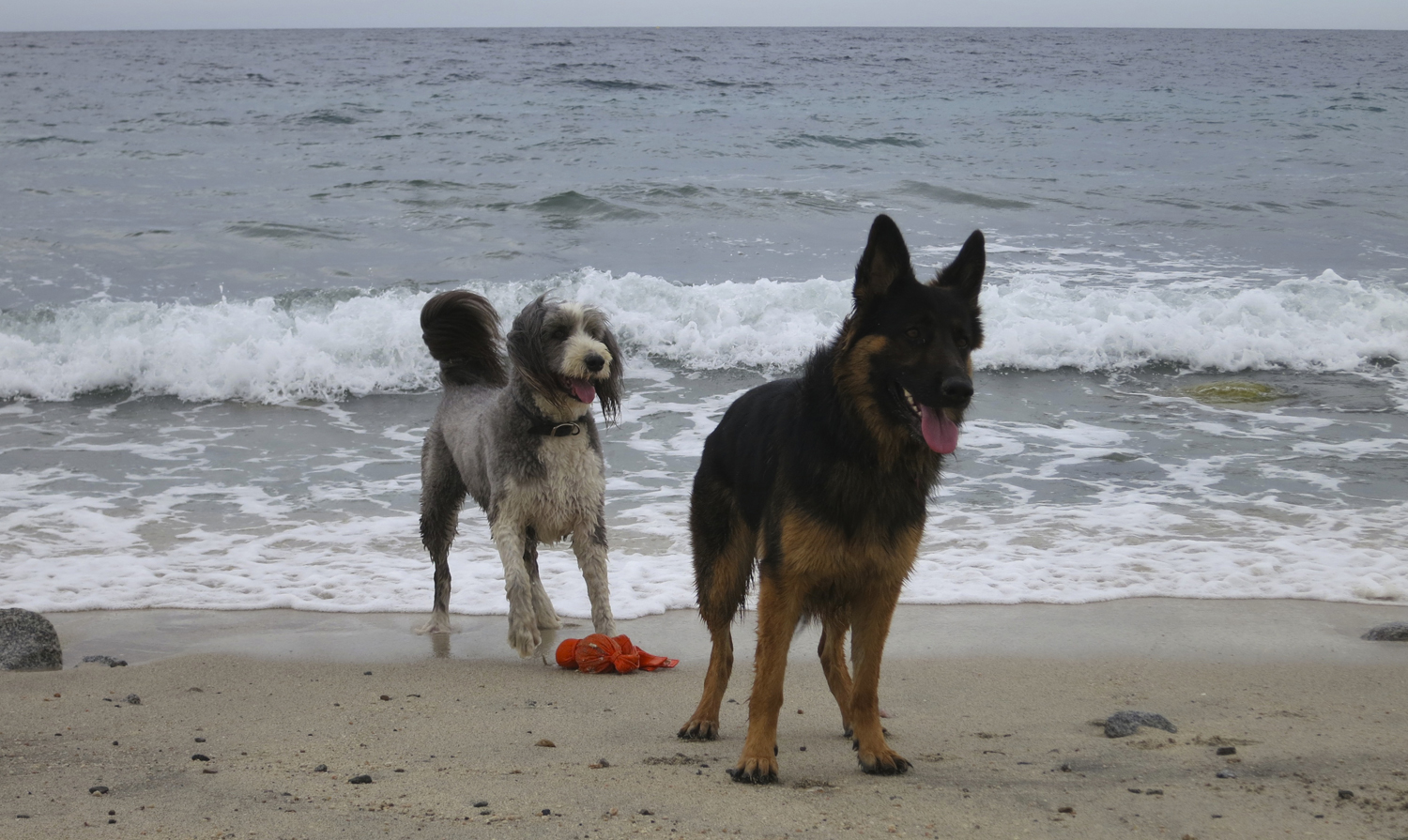 First up in the competition was kite-racing. Jacqui and I neither watched nor photographed this event. Quite honestly it's probably the least interesting form of kiting to be a spectator. However, as the races drew to a conclusion, our whole camp decided to take over the track and race each other. I still have no idea who won, but day two brought us straight into the freestyle competition followed by a day three big air competition.
Armed with cervesas, a camera and our camping chairs, Jacqui and I settled in for the long grueling process of cheering and spectating.
Highlights from the freestyle and big-air competition including our friends wearing their snazzy new medals!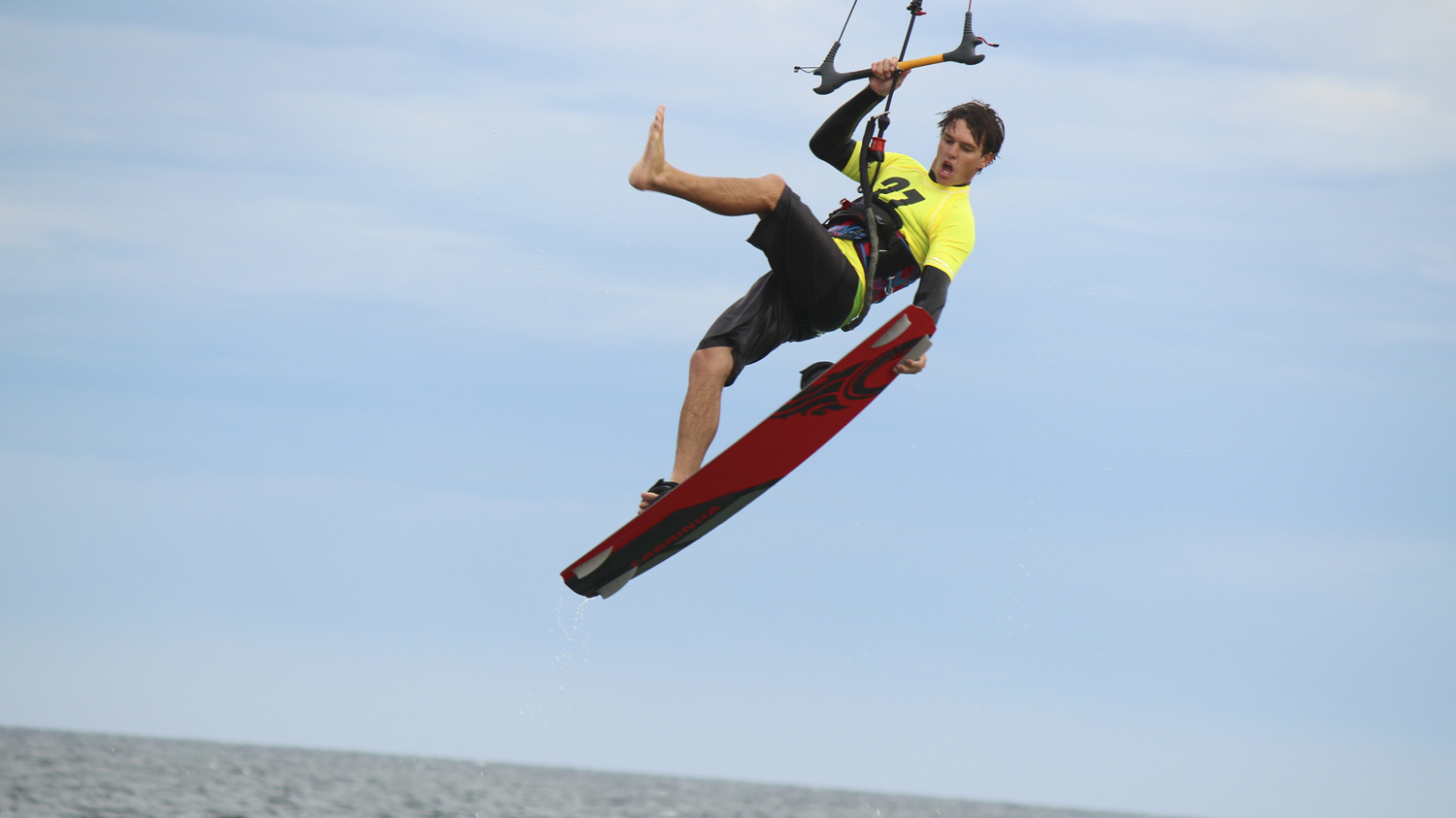 Pictures of Fritz, Diana, Guacamole, Nemo and Jaime from the freestyle competition.
Even the foilers got into the action.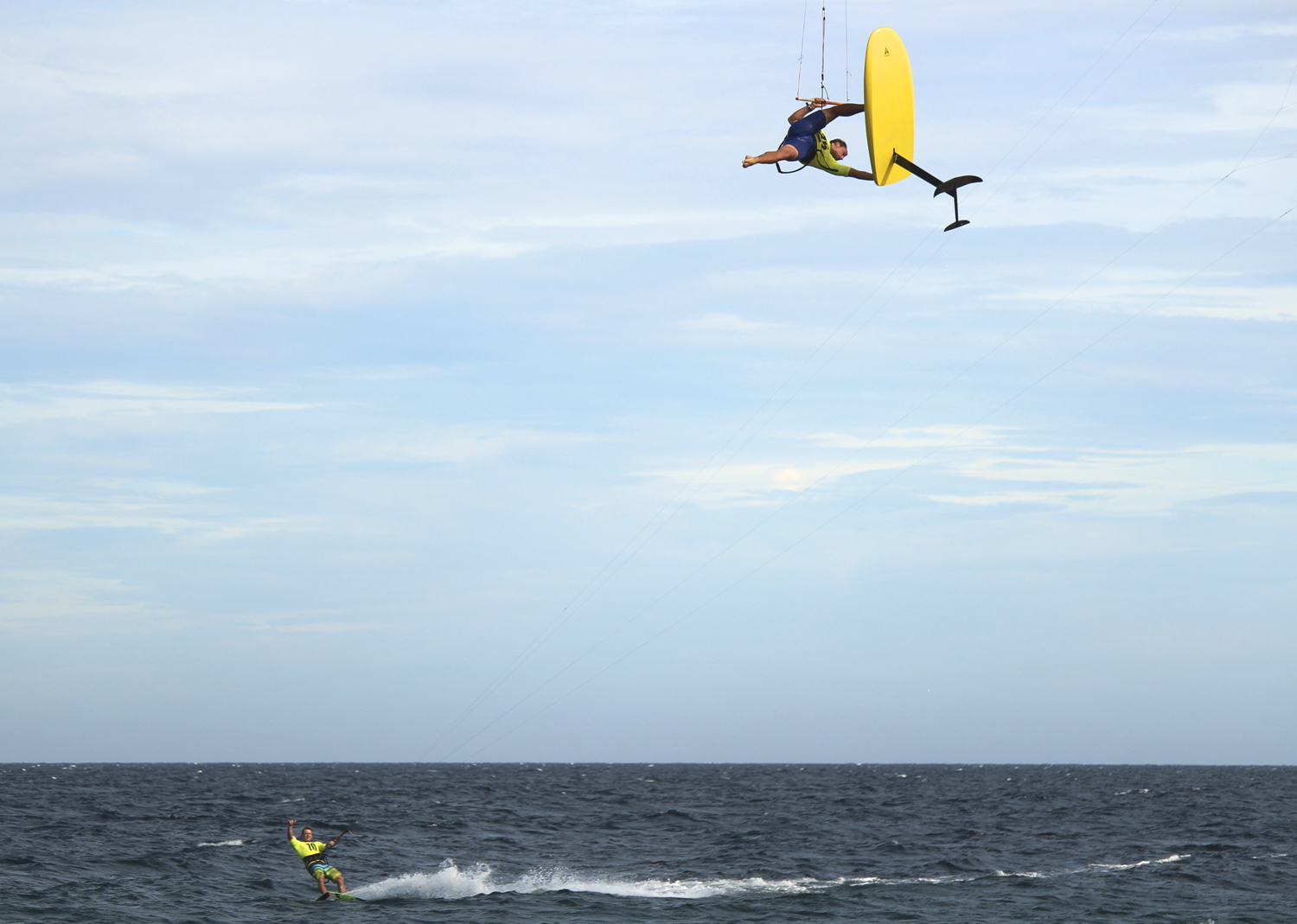 Other competitors out enjoying the event.
Big Air competition, let's see who has the best "hang time".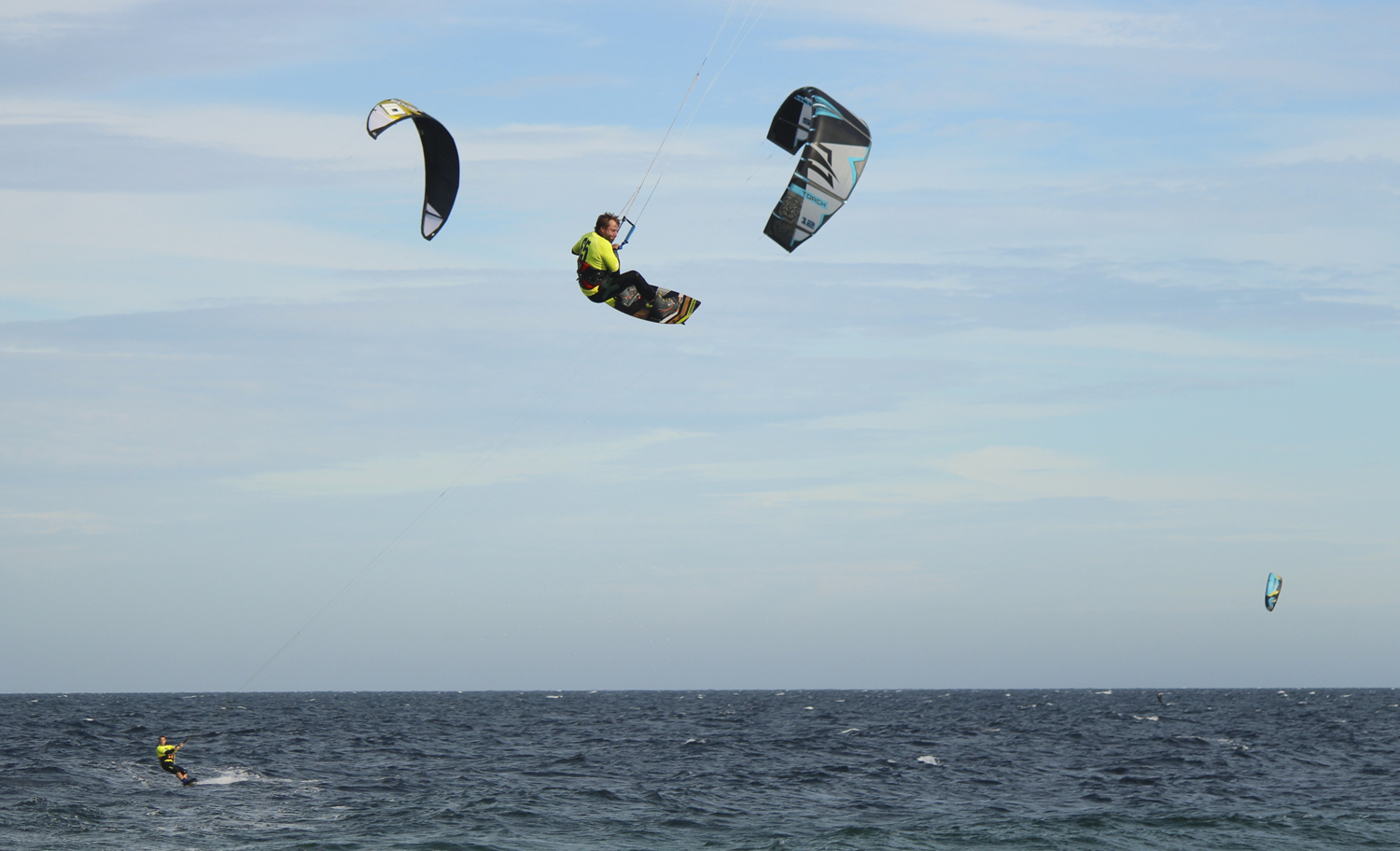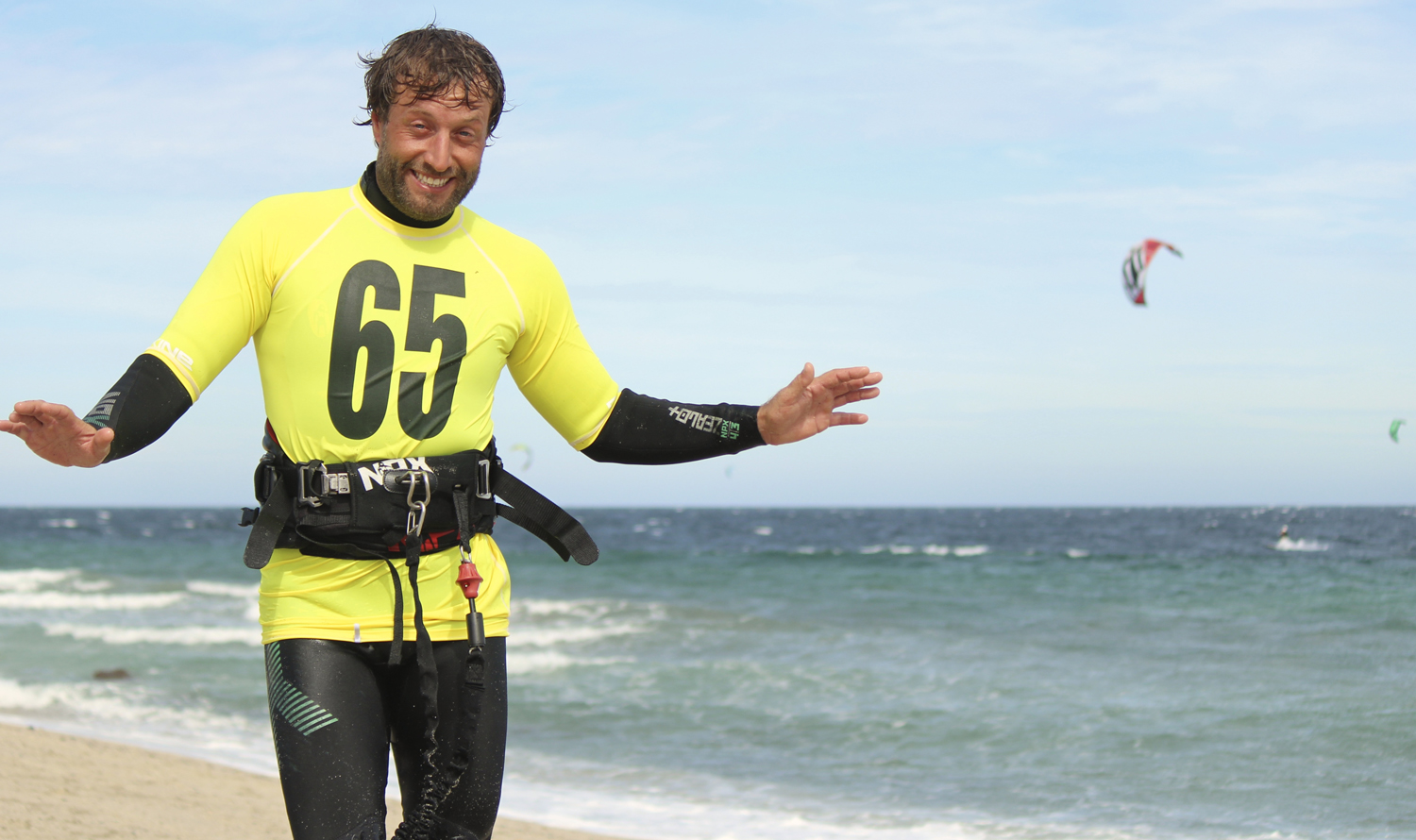 Finally some photos after returning to La Ventana including Jacqui getting a medal in the downwinder race in La Ventana's newest competition...La Ventana Wind Fest! Laundry was washed and folded for 50 pesos, breakfast with our El Sargento boys, a game of "John-ga" and playing with Nesta and her new favorite toy, a coconut!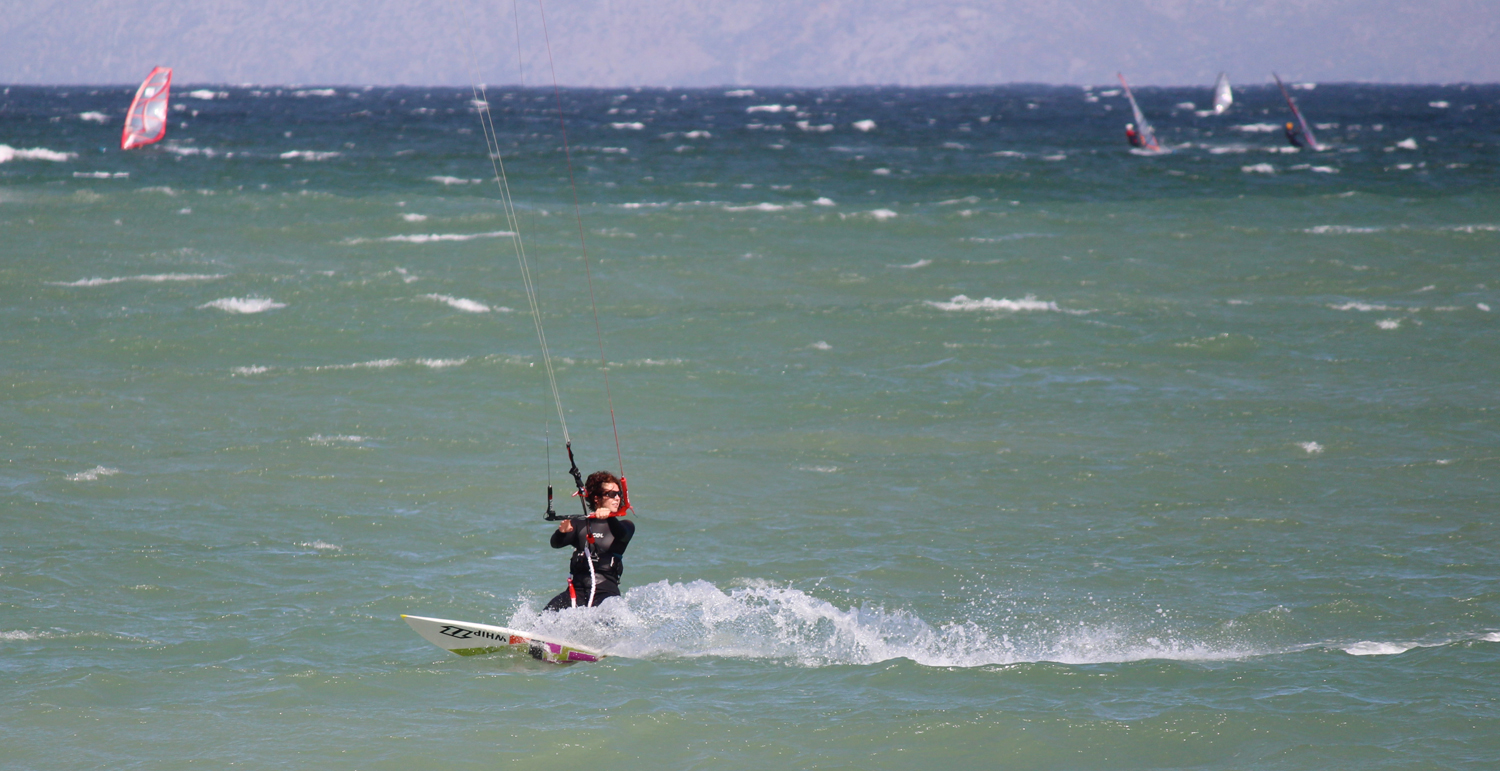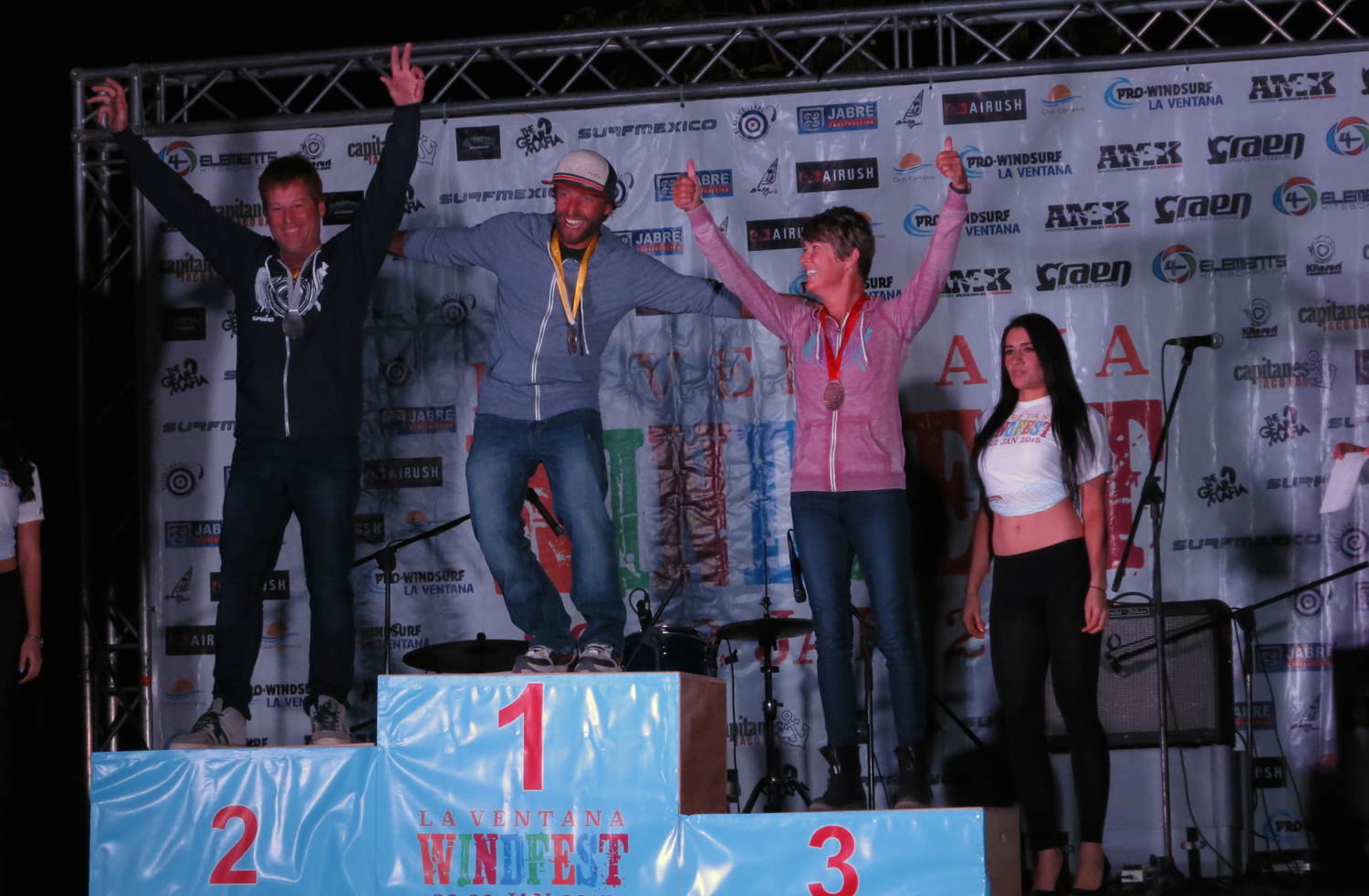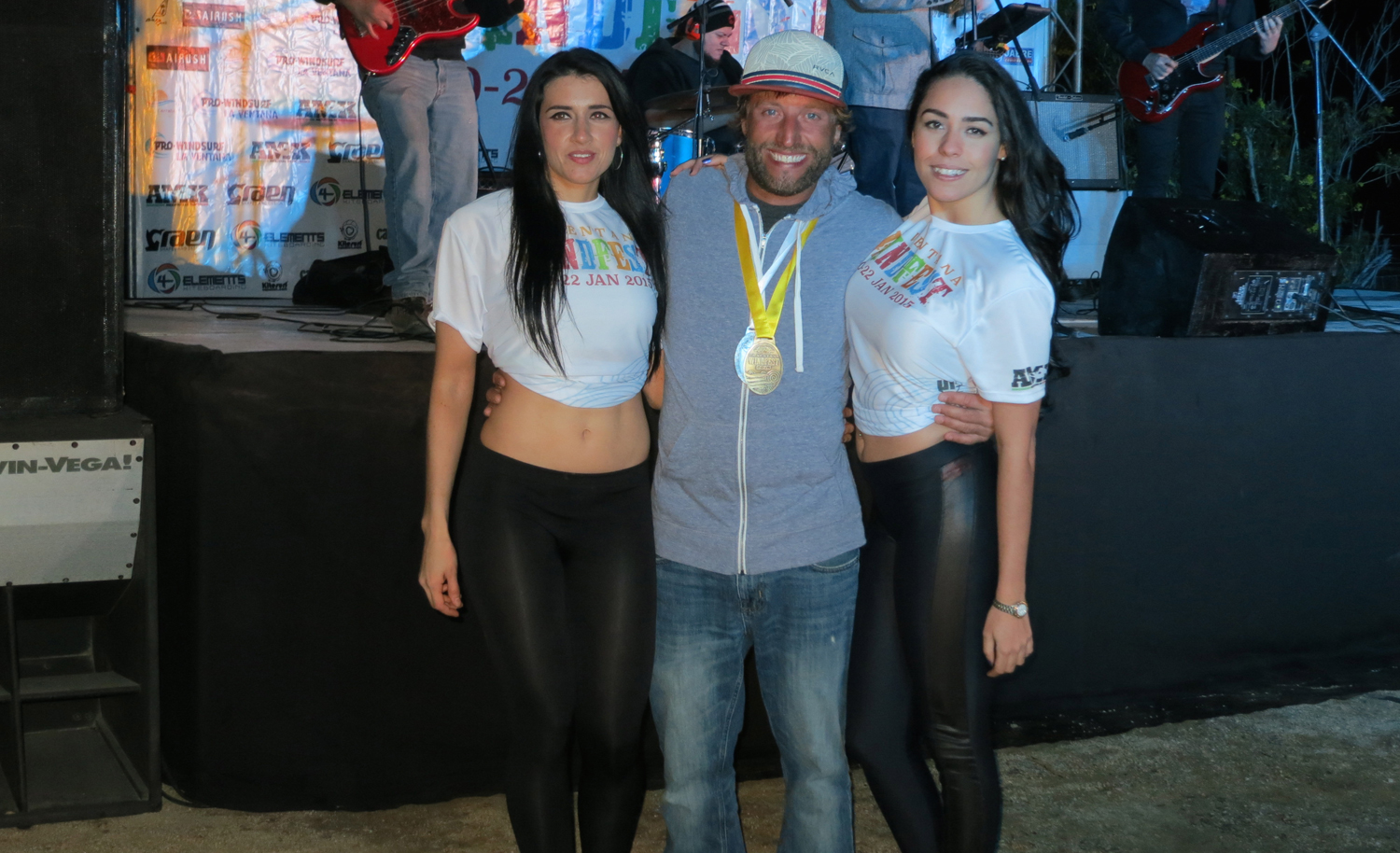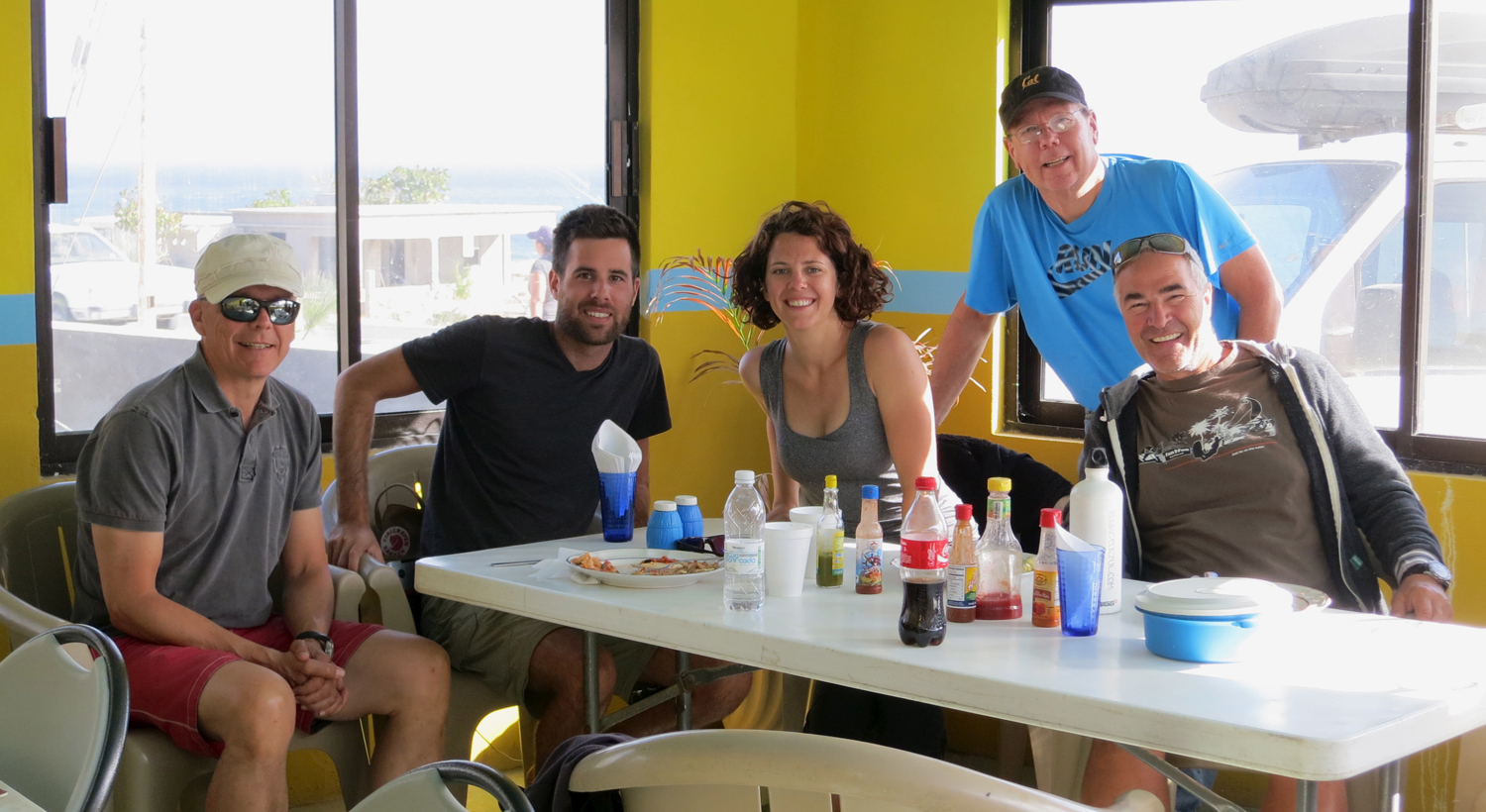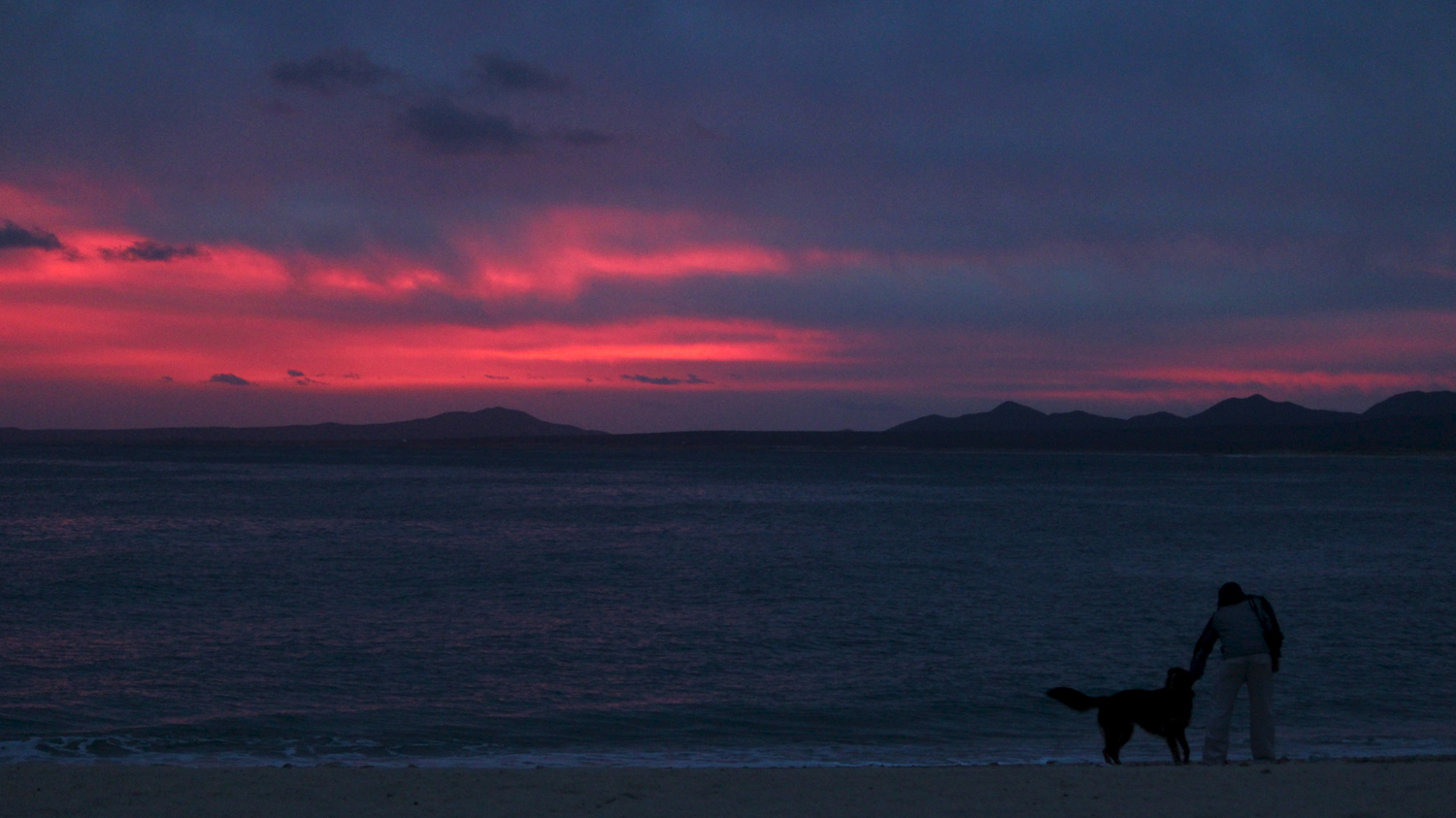 Our last few days in La Paz, including watching the recklessness of workers, deadliness of sidewalks, and going back to Geraldo's VW to sign his big book of thank you's for helping out our Penny.
So that concludes our time in Baja. After many good bye's (actually there's nothing good about saying bye to your friends so I'll call them bad bye's), we shoved off for La Paz to catch the ferry to Mazatlan for our second time in a year. So coming very soon, a whole new set of hellos to familiar places and faces.
I swear someday we are going to go someplace new!