After Jacqui and I spent a quiet night sleeping out front of Rosa's house, we woke to fulfill our promise of making Rosa coffee. However, she had some surprises for us. First off she prepared a traditional Mexican drink called elote. Elote is masa (cornmeal) mixed into warm water with a little sugar for taste. It's incredibly healthy and reminded me of my mom making me Cream of Wheat when I was a kid. On top of that, we got a little lesson in making tortas. Not the sandwich as you may think, more of a traditional Mexican omelet. Jacqui and I will definitely be repeating both of these recipes down the road.
Urban camping in Mascota, breakfast with Rosa and hitting the road.
With full bellies and a proper level of caffeine in our blood streams, we thanked Rosa for everything and made plans to meet again. I have a strong feeling we might see Rosa in Guatemala in the near future.
We fired up the PennyWagon, and put our sights on Volcan de Tequila. Now Volcan de Tequila has a very special history. Generations ago natives stumbled across this very unusual volcano that erupted pure tequila. Then, seeing the monetary value, they began harvesting, bottling, and selling it worldwide. I will exercise selective memory and forget the fields of agave plants we saw in order to hold on to this belief.
After a quick pit-stop in the town of Tequila to try a bit of this harvested lava, we set off in search of camping. Jacqui scoured the map and spotted a little town on a windy road that seemed promising. We descended that windy road and found ourselves staring at a massive dam.
Volcán de Tequila, sidewalks of obsidian, tasty tastings and strongly considering washing the PennyWagon in pure Tequila.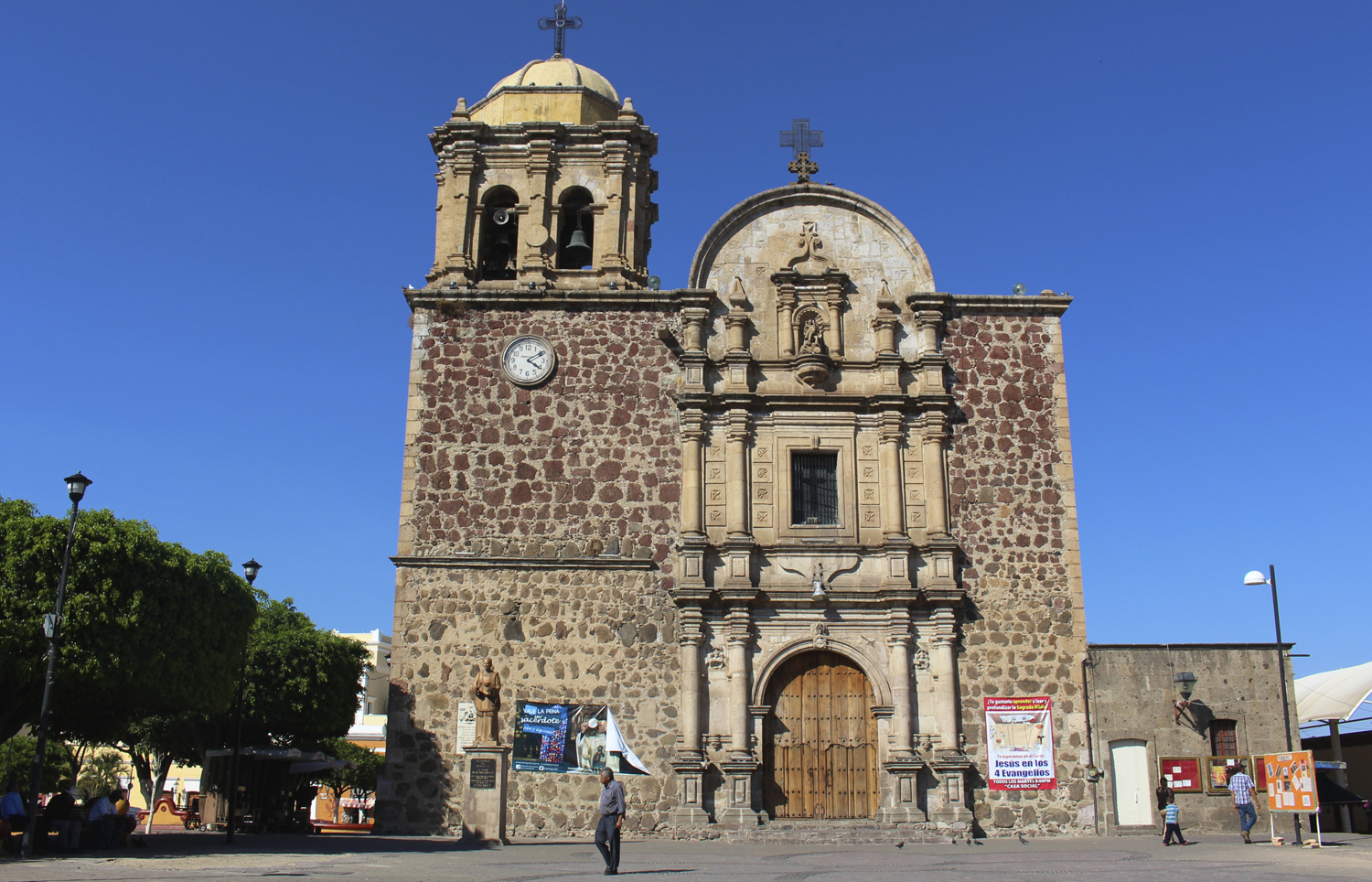 Our camping search wasn't looking very promising until we came upon an utopian looking village. With a guarded gate that we were waved through, cobblestone streets, children playing on the corner, and a beautiful view of the dam… we were downright perplexed.
"What is this place?" we asked each other.
Our best speculation was it was a town for the workers of the dam, and it seemed like a safe place to pop the top. I asked a local lady if it was all right if we parked on the hill for the night, and she indicated that it was fine.
Well, we got kicked off of Federal land at nine at night. Which marks a first for us, but probably not the last. I will give the guard credit. He was extremely polite and clearly just doing his job. He even brainstormed with his coworker to give us some tips on where to stay.
However, the real trial was about to begin. We had to enter the ever infamous 'no no' of driving at night in Mexico. Talk to anybody or read anything relating to road trips in Mexico and the answer is the same, "DON'T DRIVE AT NIGHT!"
It's really a shame that this is such an absolute rule, since the weather at night is spectacular. It also explains why if you show up at a restaurant at seven or eight at night you're probably their first dinner customer. People stay indoors till it cools off.
Ultimately, we kept our night driving to the absolute minimum and simply decided to return to the local town's Pemex (gas station). Though lacking the rugged glory of a difficult to find, rural campsite, most stations have safe parking where truckers sleep at night. (Also something many RV'ers take advantage of.)
Our thought-to-be campsite for the evening
Now our plan, which is a strange term to use since Jacqui and I have quite literally never followed a single one of these "plans", was to drive due east with many sight-seeing-stops for Veracruz. That "plan" was thrown out in the wee hours of the night while we pondered our route in the "think tank." (Lower Westy Bed).
Our newest epiphany was essentially to screw all the tourist traps, and make some southbound progress. After all, Mexico is our neighbor, and we love that neighbor. Jacqui and I are probably going to be exploring Mexico on and off for the rest of our lives. We need to get down to the stuff that's hard to get to, stuff that we may only get to explore this one time.
Now don't get the crazy idea that we're going to enter tunnel-vision-mode and hold the gas pedal to the floor till we see the border of Guatamala. We're just throwing out what Google told us we should see and taking the free roads through the heart of the country, in what will ultimately be a more direct route.
As we woke up in the morning and set our course as due south as we could, we somehow magically arrived in Oregon. Or at least neither of us could shake the uncanny resemblance. As our new path took us up above 7,000 feet, the weather cooled, the trees grew massive, and the landscape transformed.
Then we hit traffic...
Hitting the open road with a new "plan".
Out of nowhere, in the middle of the mountains, in a nothing of a town, we we're absolutely stopped. The massive semi-truck in front of us obstructed our view, but as we inched forward we started to piece together what was going on.
First we noticed the colorful streamers hanging from buildings. Then it was the uncanny amount of pedestrians walking past us. Finally, it was in full view. On a Wednesday afternoon, in a mountain town, the place was in full celebration.
A Wednesday afternoon celebration in the mountains of Mexico (a local called it La Fiesta del Pueblo).
After a smidge of wandering, we fired up the PennyWagon once more and completed the last few miles to another one of our map-found-campsite-hunches. I think this one paid off.
Finding our home for the night next to a lake in the mountains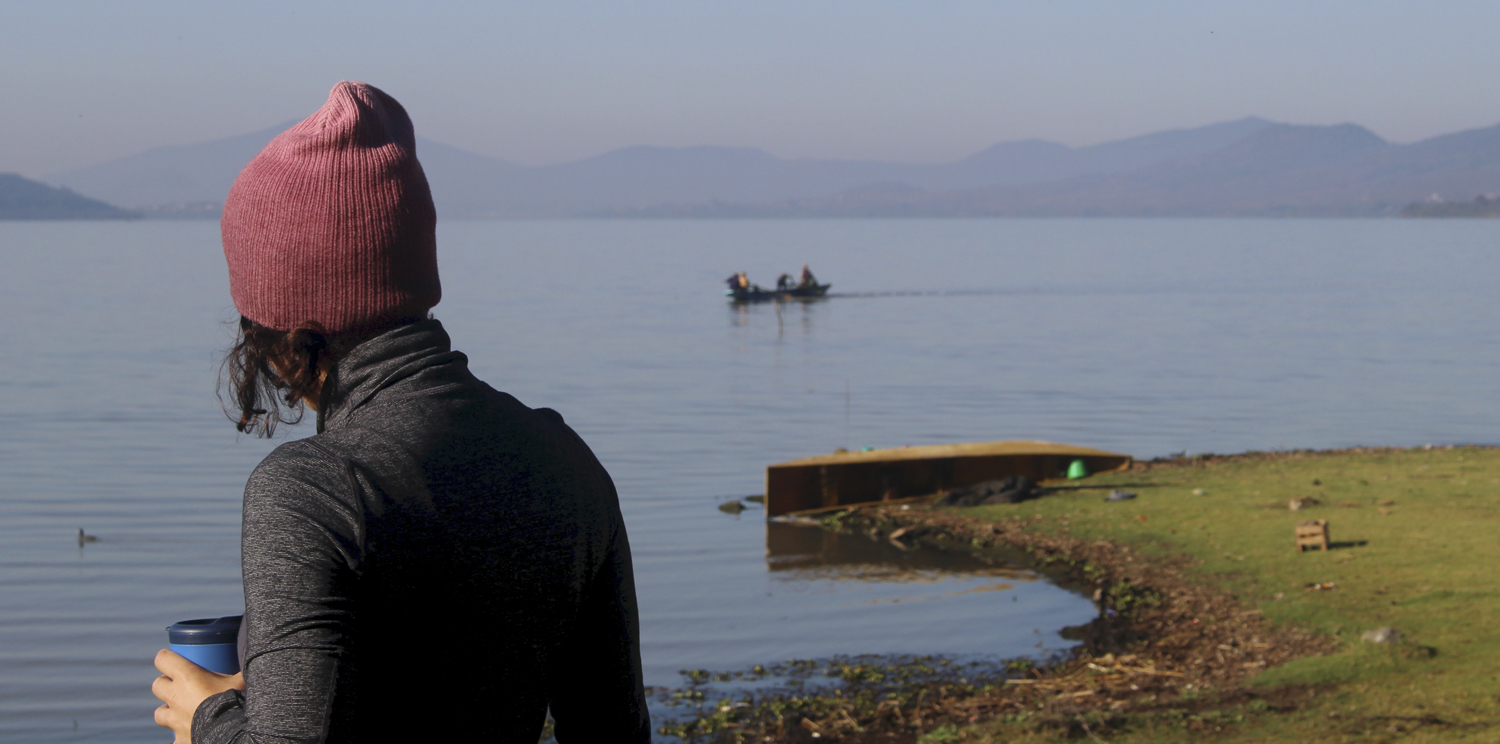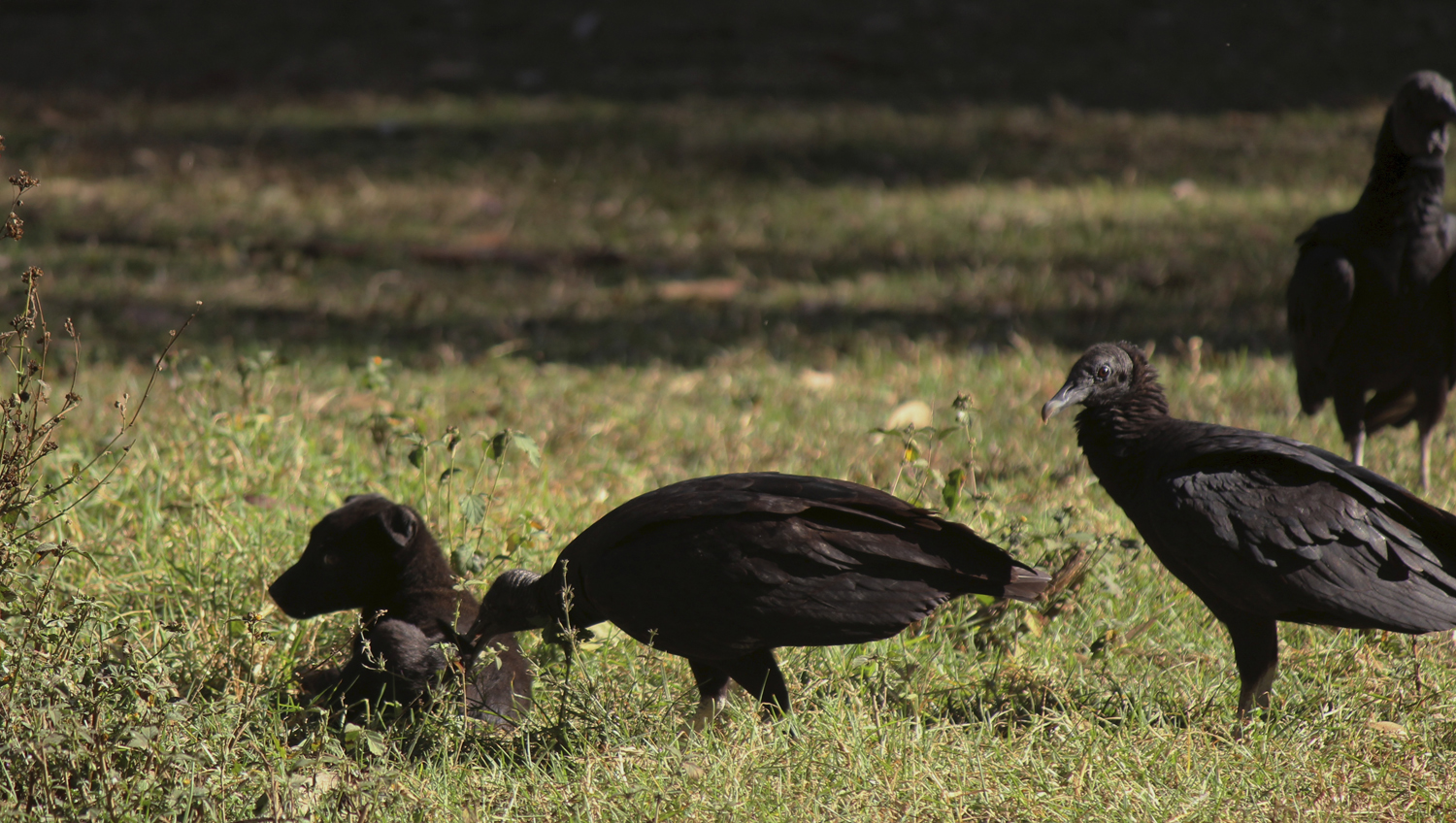 After some hard driving we finally had a spot we could relax a bit. Being that I struggle in the relaxation department, my mind started wandering to a few things I'd been noticing over the past few days and my DIY instinct kicked in.
Our battery problem was easy to solve since I've built the whole system myself. The alternator was simply not working hard enough so I went the cheap route and bought a voltage regulator. About $20USD later that was solved. However, the more serious thing I'd been noticing was our PennyWagon was pulling ever so slightly to the right during heavy braking.
A little investigation found that one of our brake calipers has a cracked casting around the pins that hold the brake pads in place. This isn't something that just fails, clearly the last person to do a brake job on our van broke this, most likely with a hammer. However, you'd have to be looking specifically for this problem to ever notice, or you know, driving in the mountains. Looks like we'll be camping here for a bit while we wait for some fresh calipers to arrive in town. Good thing Volkswagon parts are cheap and abundant in Mexico.
Our new voltage regulator, a trip to Morelia for some auto parts, and spending time at camp with our new pal "Maria" (the pooch).