We returned to Stone Island with Julien and Tu to find the environment had changed dramatically. The ocean had warmed, each day was hotter than it had been, the waves were twice the size of anything we'd seen there before, and the bugs were out stronger than ever. Regardless, after the four of us recovered from some very nasty food poisoning, let's just say I puked in front of the night security guard while sprinting to the bathroom, we were enjoying all Stone Island had to offer, with the occasional stint of responsibility. After all, this trip was originally intended to be an errand.
Goofing off, eating, playing and occasional stints of responsibility on Stone Island.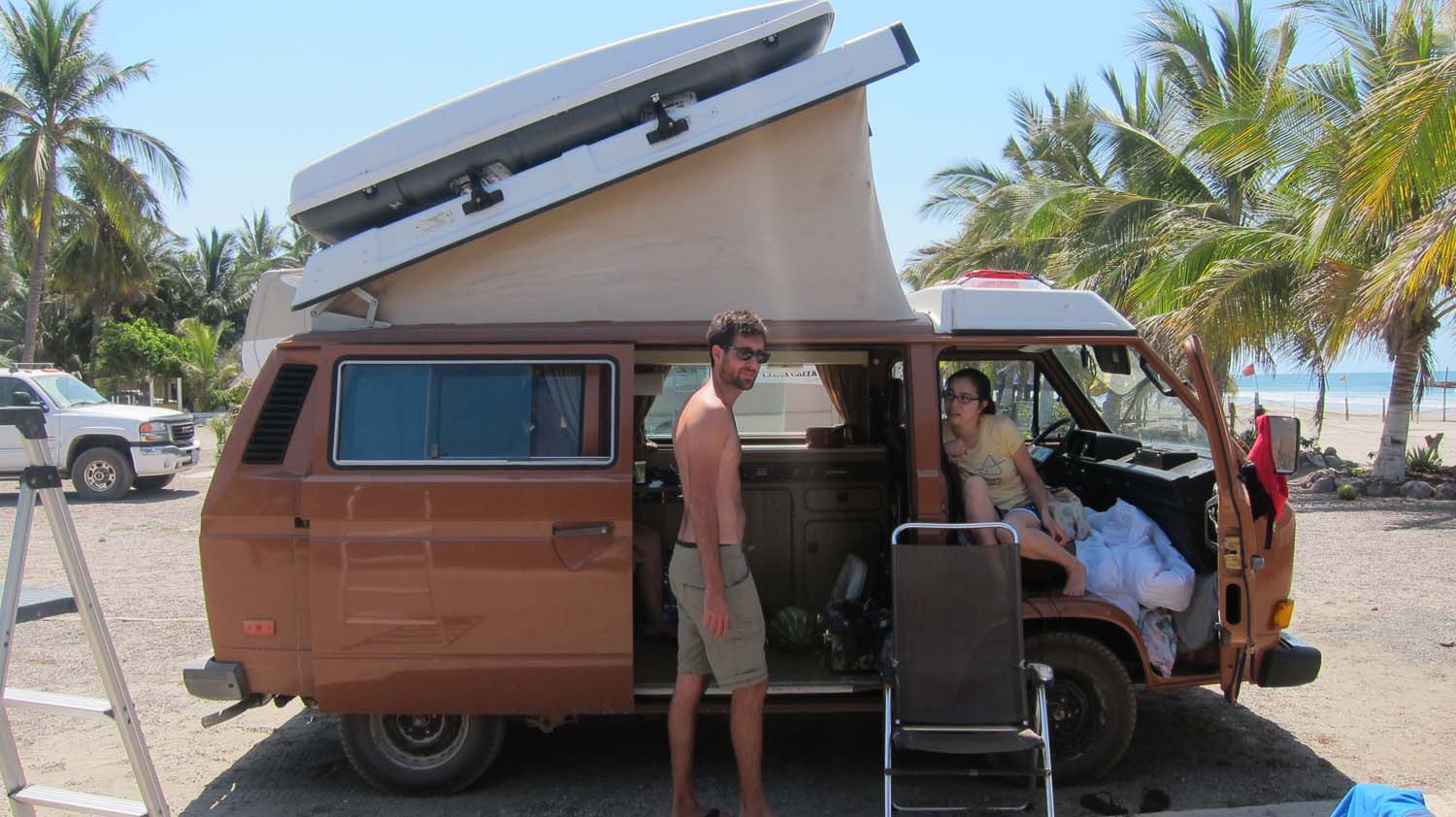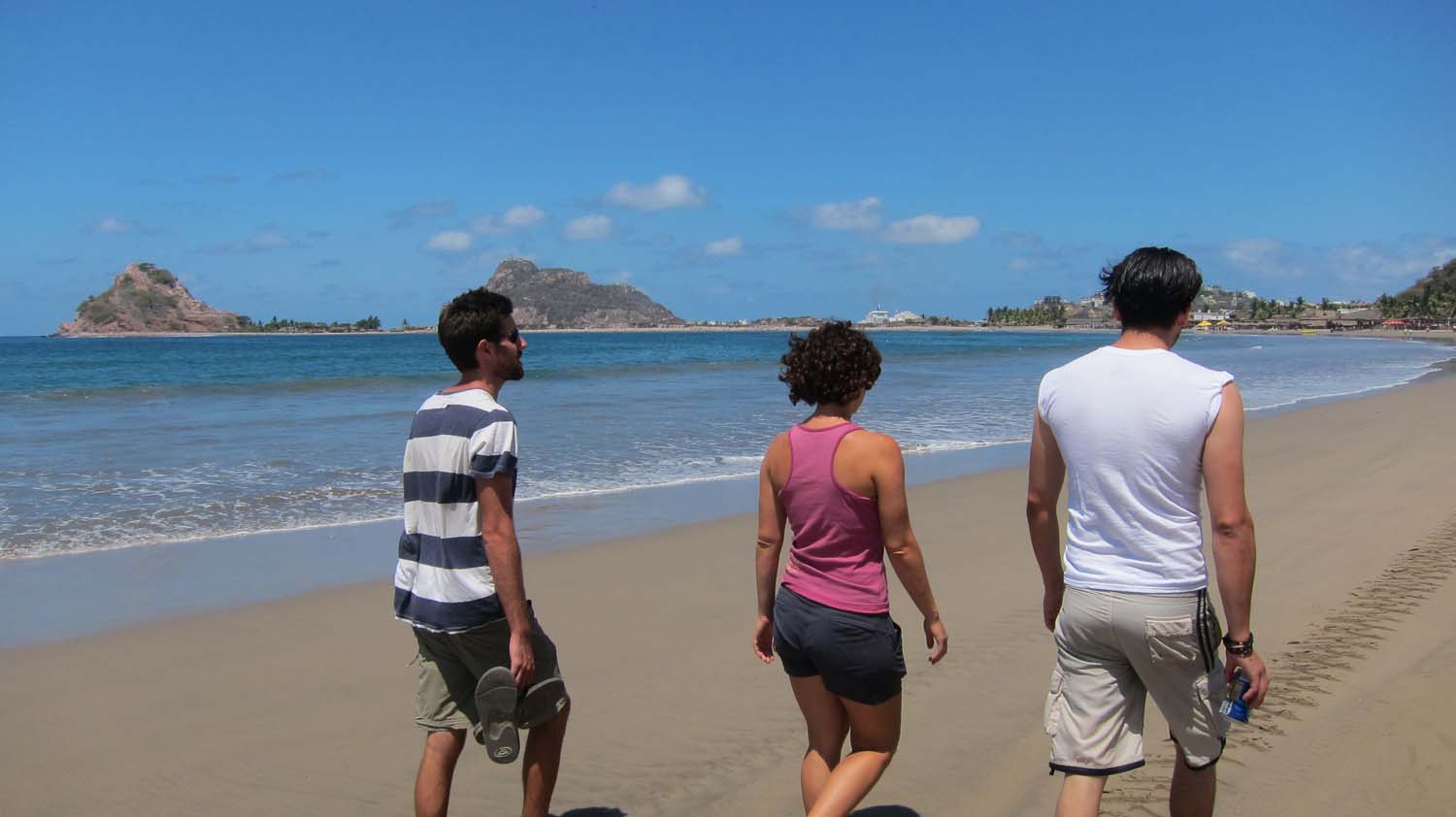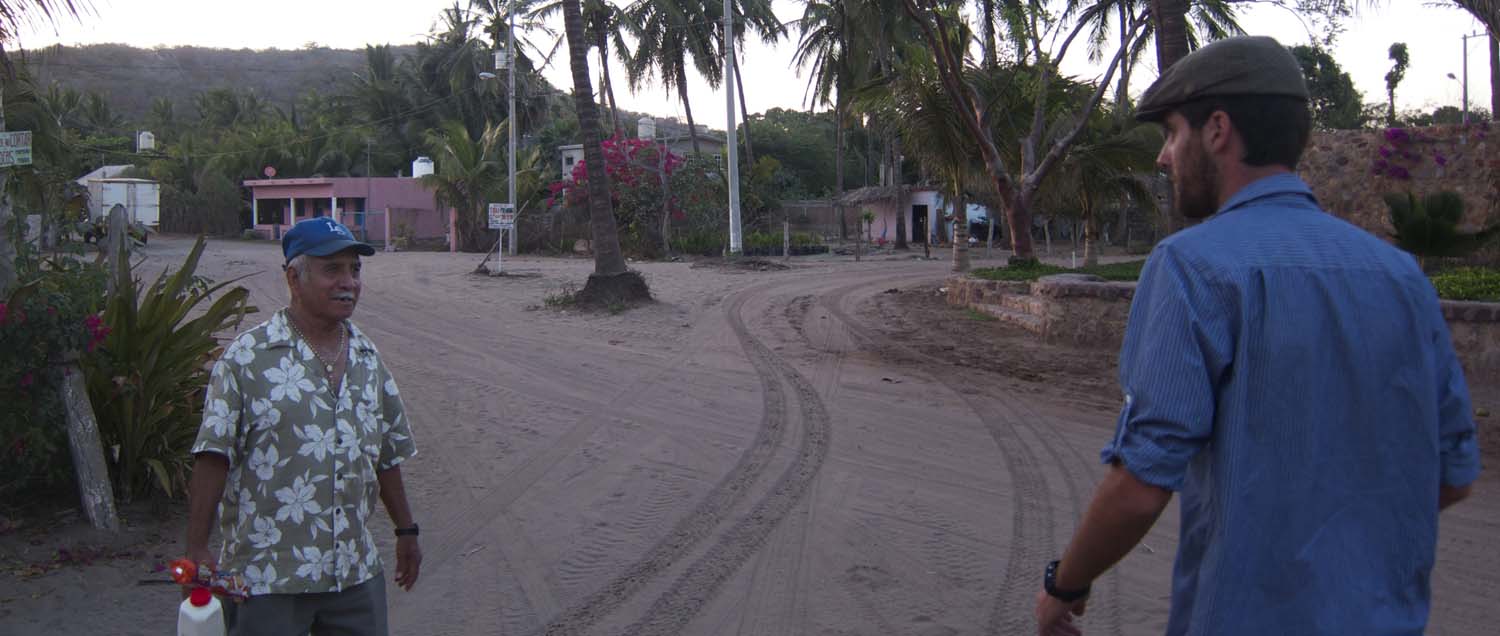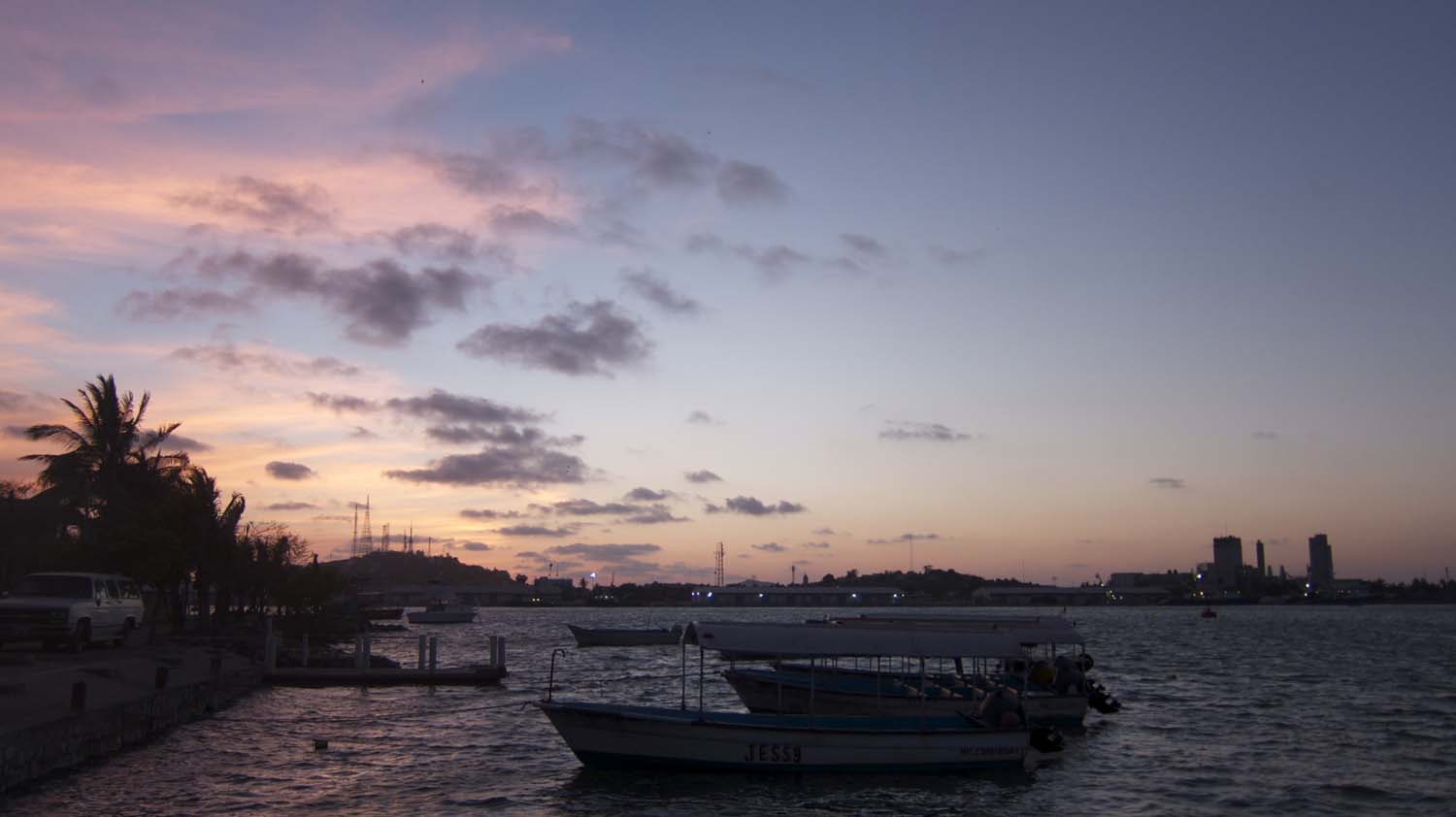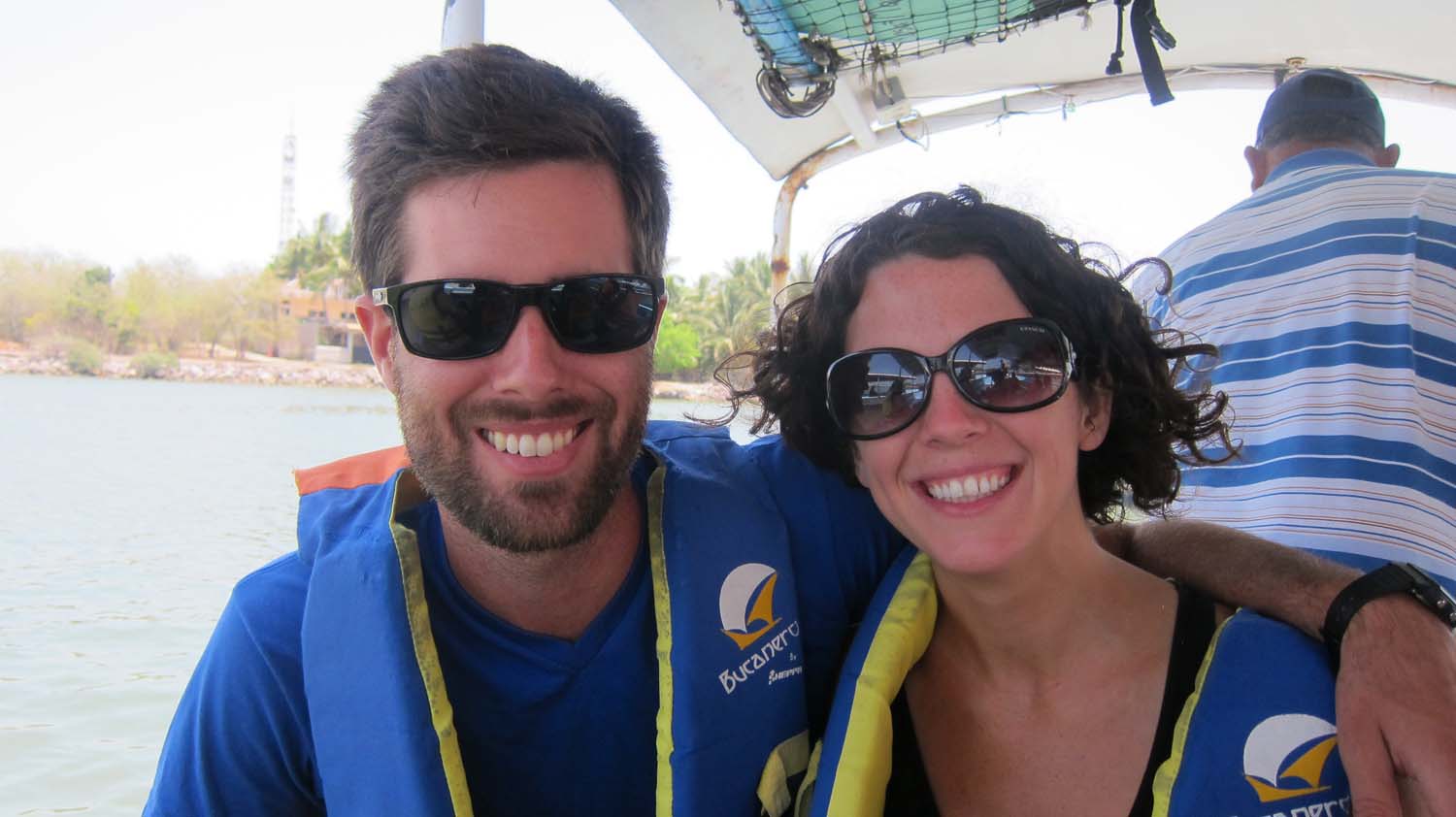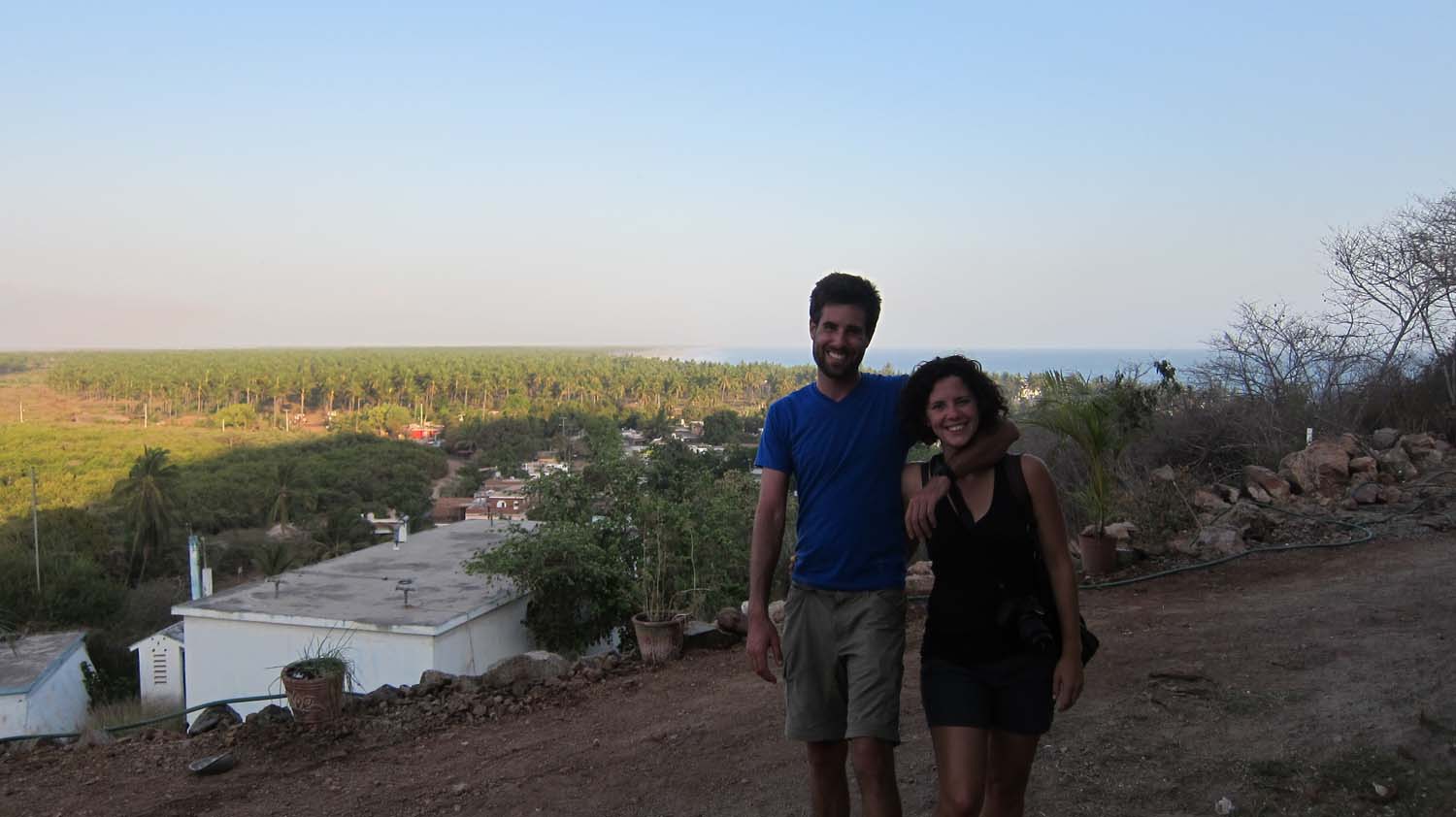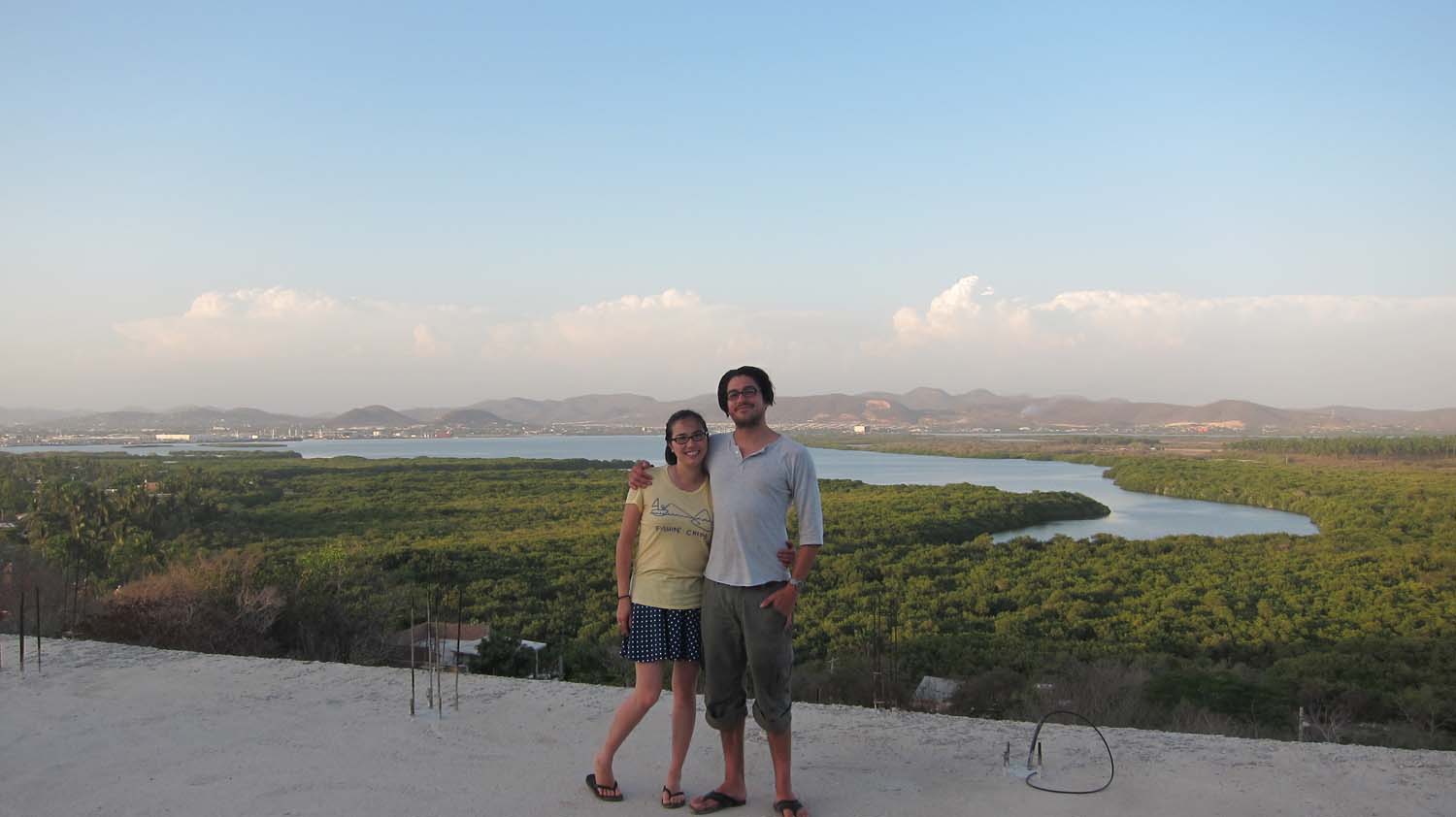 As the week wore on, and I got the Westy running right with a new ignition coil, we decided to take a mini road trip. With our belongings loaded up, we headed out on the new Durango-Mazatlan highway. This highway boasts sixty-three tunnels, thirty-two bridges, and a massive climb with the second highest bridge in the world. This was definitely a test of our 67hp air-cooled Westfalia. Despite slowing to 30mph at times the Westy chugged on relentlessly to reveal a true 'must see' highway.
All the beauty of the Durango-Mazatlan highway. Plenty of crazy bus drivers on this road and a few hidden gems to get an inexpensive lunch.
Suddenly it was time to leave Stone Island once again. After saying another farewell to our Tres Amigos parents Debra and John, who now refer to us as the boomerang kids, we loaded the Westy to the brim. Every nook and cranny had something shoved inside, and the roof was loaded with kites, boards and a five-gallon gas can. If that wasn't enough, we still had four passengers and plenty of drinking water. We were traveling heavy, yet the Westy amazed us again when everything was loaded and it still felt roomy inside. Incredibly space efficient is an understatement.
However, it wasn't enough for us to simply travel heavy and underpowered, the true Westy Test was putting all that weight through a Mexican heat wave. We completed the thousand-mile journey in only two grueling days, surrounded by 110+ degree heat and 25mph winds. To put this in perspective, despite drinking nearly a gallon of water apiece nobody asked for a bathroom break. Our Westy, which uses no water for engine cooling only the surrounding air, spiked to the highest temperature I've seen the gauge hit (140 Celsius). When we finally arrived in the 108 degree Arizona heat, it felt like a relief. The ancient, air-cooled, air-conditioner-less, overloaded Westfalia showed us what she was capable of, and even hit fifty thousand miles on her odometer. I think Jacqui and I have put more miles on this Westy in the few weeks we've owned it than it usually got in a year.
The grueling hot drive back the the States
Crossing the border back into the USA for the first time in a car, Julien, Tu, Jacqui and I celebrated with some burgers and IPA's before finally bidding our friends farewell. Jacqui and I opted for a motel for the night since we were in desperate need of a shower, and went to bed with smiles because this drive offered a much needed break from car problems.
Well, the break didn't last long. The next day we headed to Indio to meet up with Jacqui's college roommate, and a mile from her house we broke down. After twenty minutes fiddling with the Westy on the side of the road, I managed to get her fired up and finish the last mile. Looks like our adventure continues and a new fuel pump is in order. Perhaps we should change our blog from Follow The Wind to Cameron and Jacqui's Roadside DIY Projects.
One last thing Jacqui and I would like to mention. We're sending our best wishes to Katie, Geoff and Sarah. They opened their house to us and let us stay with them while we were shopping for our Westfalia. This past week their home was featured on the front page of USA Today as it was surrounded by wildfires ravaging the San Diego hills. The latest news is that their home is still standing and they will be returning home soon. We of course hope any damage is minimal and easily sorted out so they can return to their normal life as quickly as possible.
Special thanks to Julien and Tu for contributing some of their photos to this post.