As our December 1st departure has come and gone with our feet still firmly planted on Treasure Island, our pre-trip prep can only be described as arduous. In true followthewind fashion, crippling mechanical difficulties leave us stationary as usual. But that is a story that can wait at least a few paragraphs.
In the weeks since the last time Jacqui and I have checked into our blog, we've gone through two holidays, many Westy upgrades, going away meet-ups, and a much anticipated visit with a fellow nomadic van traveler, my uncle Tim. So to get you caught up I'll walk that dangerously fine line that makes so many things boring to read: giving you the story in chronological order.
First up is some Westy living upgrades. Our poor little Penny has literally not ran right since we returned from Oregon. With over a month of failed diagnostics and failed repairs, from myself and a professional Vanagon specialty shop, we have still been making sure that when Penny finally gives a proper running purr, we're not left with a laundry list of other upgrades that never got completed.
So with that being said, Jacqui and I have assigned ourselves a new job title. We are Professional Fun Preppers. Our slogan is: We don't have fun, we just work full time to prepare for fun.
For our first Professional Fun Prep (PFP), I put Jacqui hard to work on building our custom solar shower. Made of 4" black PVC pipe, it has a water spigot to hook up a sprayer, and a tire valve to pressurize it. The capped T-fitting in the center makes it easy to fill. We are so prepared to have fun on the beach and then take a quick rinse afterwords.
Jacqui building our Solar Shower
Bocce, bridges, vino and other shop happenings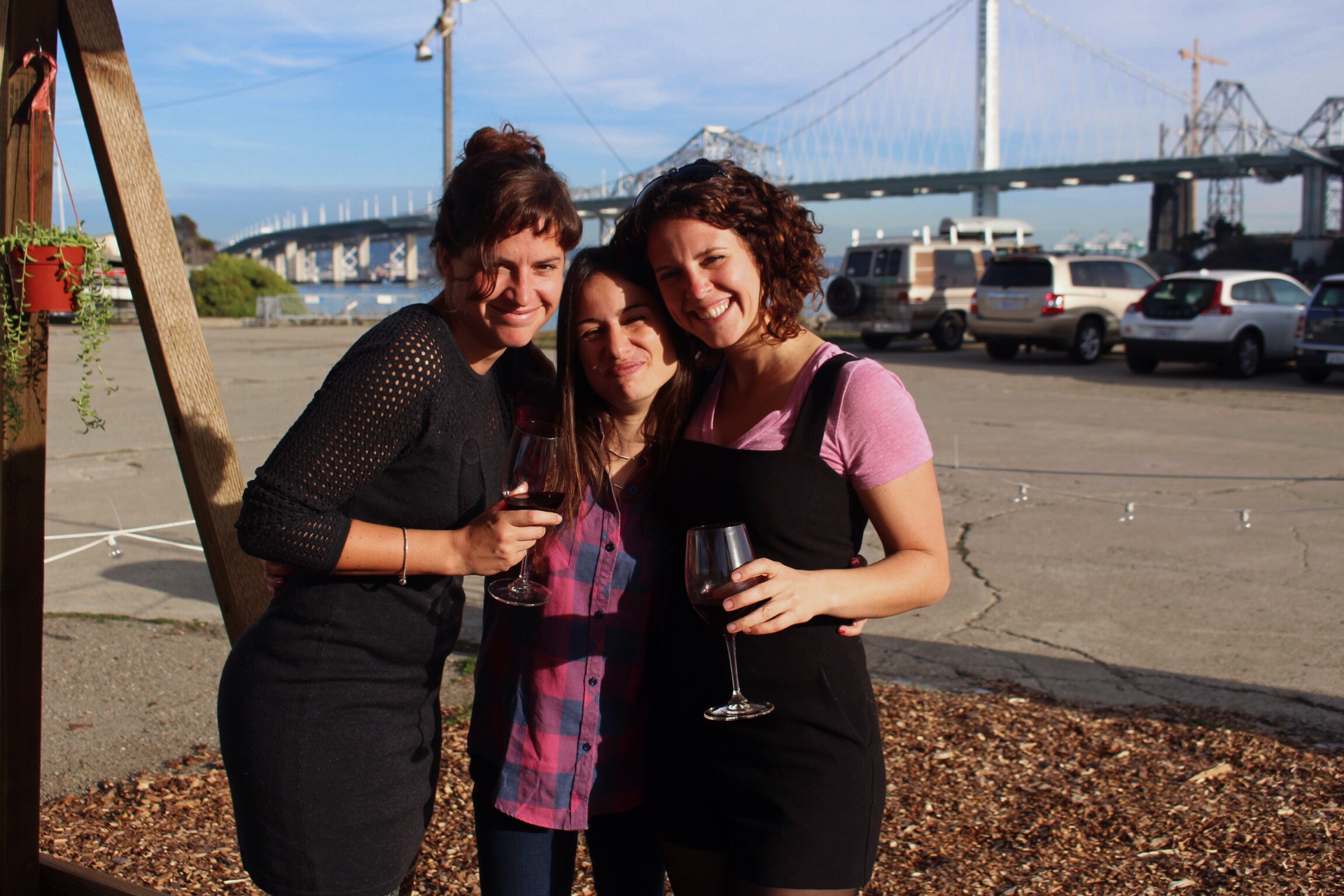 Another PFP comes down to cooking. The factory Westy propane tank has no level gauge, and we all know running out of gas in the middle of cooking is not fun. So in PFP fashion I asked Kamps Propane in Hayward, CA to build me a custom propane hose that would allow hookup of an auxiliary propane tank to the fill port of our factory tank. We're totally prepped for cooking fun.
Our emergency propane setup
Finally, to make sure we're prepared for uninterrupted fun, I built a rooftop Jerry can mount, giving us 5 extra gallons of gas in an emergency. Also, I chopped up a ladder to store above our heads so we can actually access that massive roof box to get to our fun kiteboarding gear.
Building a Jerry Can mount, modding a ladder to fit in the roof and adding storage under the passenger seat.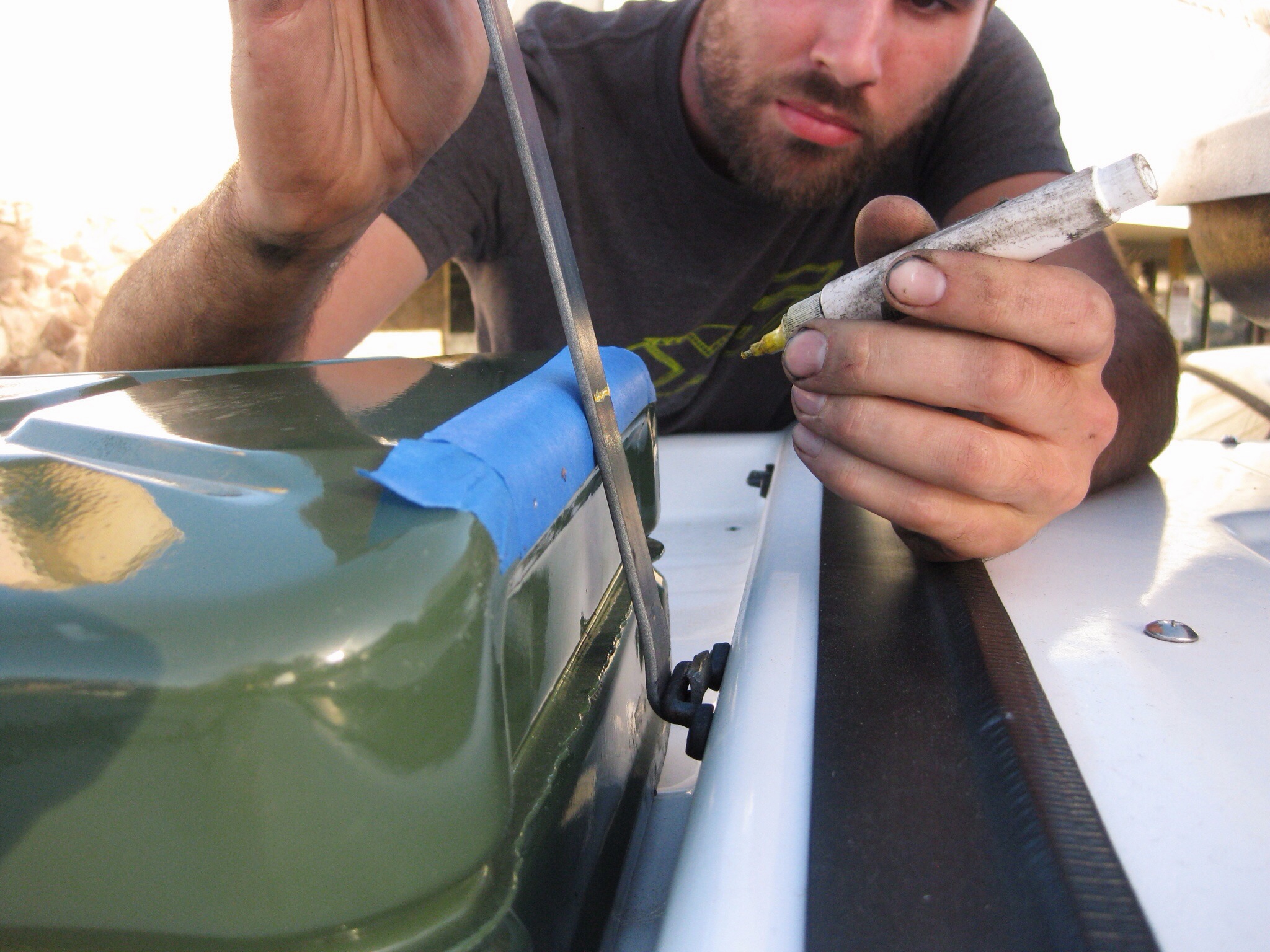 Our PFP is really moving along.
Enough with fun prep, lets talk about Westy drama. On our return trip from Descend on Bend, little Penny blew a fan hub oil seal. This ended up becoming quite the large repair since hundreds of miles of oil leaking mixed with dirt coated everything in the engine, turning this into a nightmare of a cleanup.
Regardless, I scrubbed and reassembled everything while taking my time to do it right. Or so I thought. You see, typically when I take things apart, I like to use a paint pen to make marks so I don't have to rely solely on my memory during reassembly. However, with all the cleaning I was doing, I scrubbed off one of my marks. Long story short, one of my electrical connectors ended up on the wrong socket for this very reason, and when I tried to start the car, it immediately fried the engine computer and our fuel pump relay.
Only problem is, I still didn't know that yet. I was left with a van that would crank, but wouldn't start. It had weak spark and there was no power getting to the fuel injectors. On top of that, no matter how much I studied the wiring diagrams, they didn't seem to match up.
After buying a $150 Hall Effect Sensor for my incorrect diagnosis of the no start, my "I hate wasting money" instinct kicked in. I painstakingly spent hours testing and verifying every circuit in the engine bay till I found my mistake. Then I was finally able to diagnose the two failed components. So a $60 fuel pump relay and $300 used engine computer later, the Westy runs....like shit. Now I'm really getting frustrated. It's become a $510 mistake and our van still doesn't run right. Grrrrrr!!!
Racking my brain diagnosing
Jacqui being helpful during diagnosis
Below 3000rpms, you'd never know there was anything wrong with our little Penny. But as soon as you give her heavy throttle or high rpms, she falls on her face bucking and decelerating. At this point I'm racking my brain and using every diagnostic strategy I can think of with the limited diagnostic tools I own. I'm testing and probing every sensor under the hood, performing every Bentley manual test they have for every component, hooking up to the oxygen sensor and using it to do fuel adjustments. I'm testing compression, making Jacqui drive the van while I live monitor sensors, check injector pulse and spark. The only two tests I'm not doing are hooking up to a smog machine and using a lab scope because, well, I don't own that equipment. I'm even using a friend's van and swapping the interchangeable "known good" parts to see if any of them help.
Finally, I condemn our Air Flow Meter. $150 rebuild later, no improvement. This is now a $660 waste of time.
At this point my confidence is shot and I'm done wasting money. I'm convinced the problem must be this used computer I bought. It was sold to me as "untested," and because of that I was told I could return it if I didn't work. But like I said, my confidence is shot and I refused to spend another dollar on another part. I wanted a confirmation of my diagnosis done by a shop with the test equipment I don't own, and the experience with these vans that I don't have. So I type up a complete list of everything I've done, everything I've replaced and every test I've completed and turn our Penny over to Buslab in Berkeley.
They refuse my typed up list in case I had made any mistakes in my tests, they didn't want to be led down a wrong path. They decided it was better to start from scratch, and I can certainly respect that as sound reasoning. So I approve a very expensive diagnostic.
Hours later I get a call. They've had two people trying to figure my van out all day, the boss and their top guy, to no avail. They say they're making progress but if they want me to have them continue diagnosing, I have to agree to pay more, so I do.
The next day I get the call. They know what it is. One of the valves has burned itself into the head so it's not seating correctly at high speed, causing the engine to loose vacuum, and the sensors to go haywire. I'm a little amazed and baffled. I was convinced this was an electrical problem, and how did it run fine before, but suddenly not now? That's usually typical of an electronic failure, not a mechanical one. Regardless, their reasoning is sound, and as any intelligent shop owner in this "sue you for every penny you've got" society we live in would do, they don't offer a diagnostic guarantee. They simply state that this is the next thing that needs to be taken care of in diagnosis.
Shortly after getting the call from Buslab, my uncle Tim arrived. My uncle chose to give up his ordinary working life, move into a camper van, maintain an online business and continually travel nearly 5 years ago. Perhaps there's a strain of gypsy blood running through my family. Jacqui, Tim, and I have been hoping to cross paths for over a year now and it finally happened. He came to Treasure Island with his poochy Moose, and got to enjoy our shop Thanksgiving and do some exploring. He also has his own blog, van-tramp.com
Shopsgiving and a visit from my uncle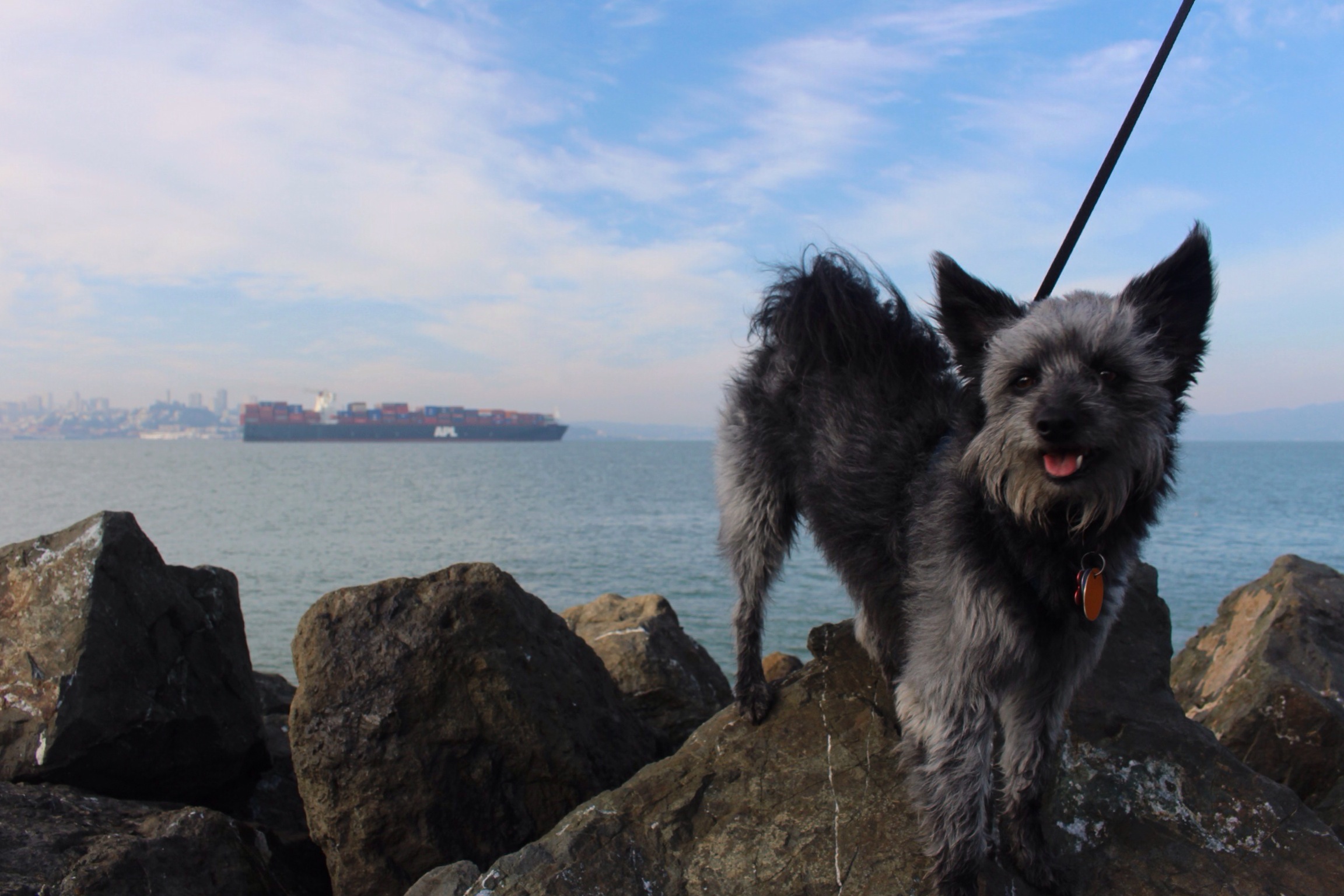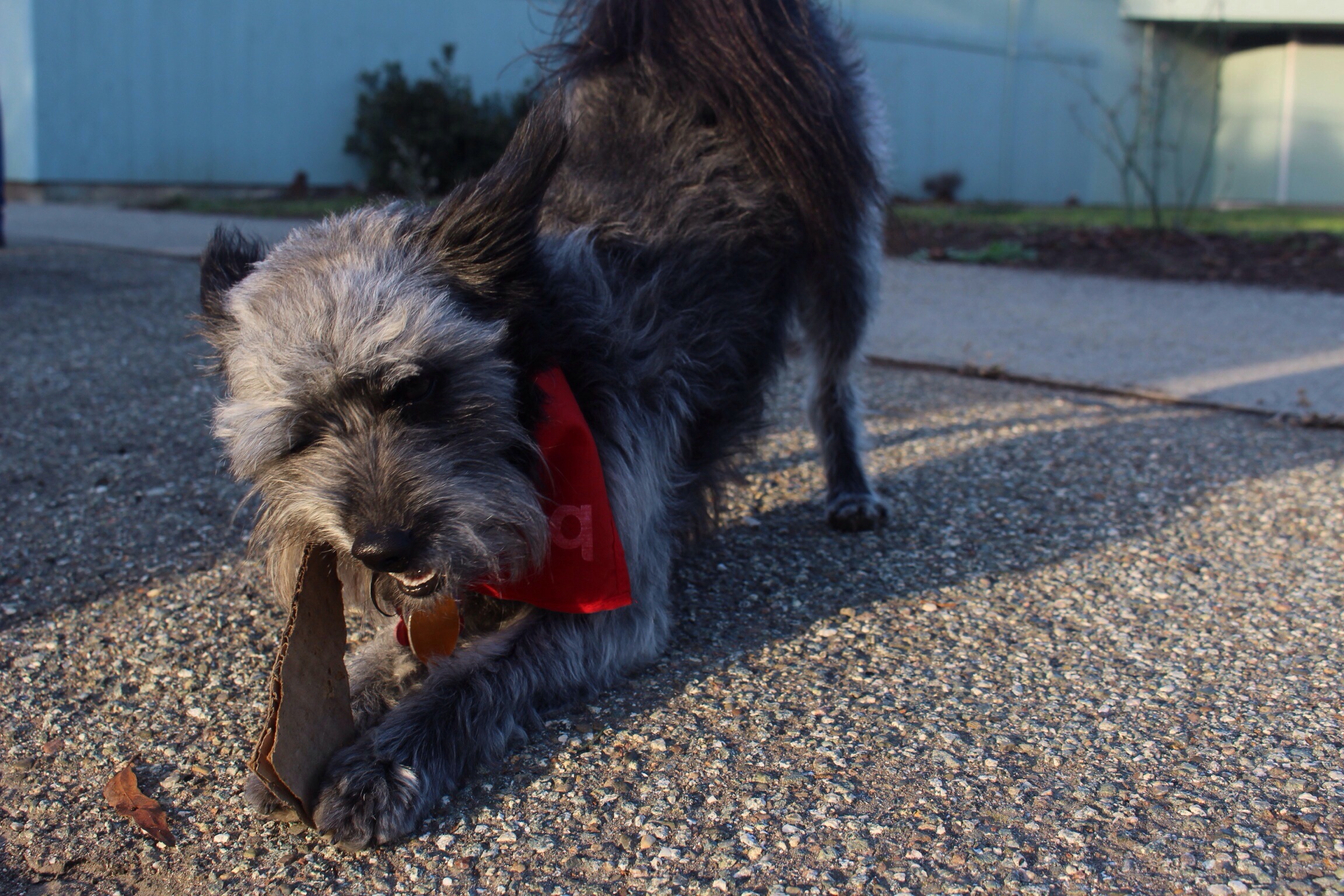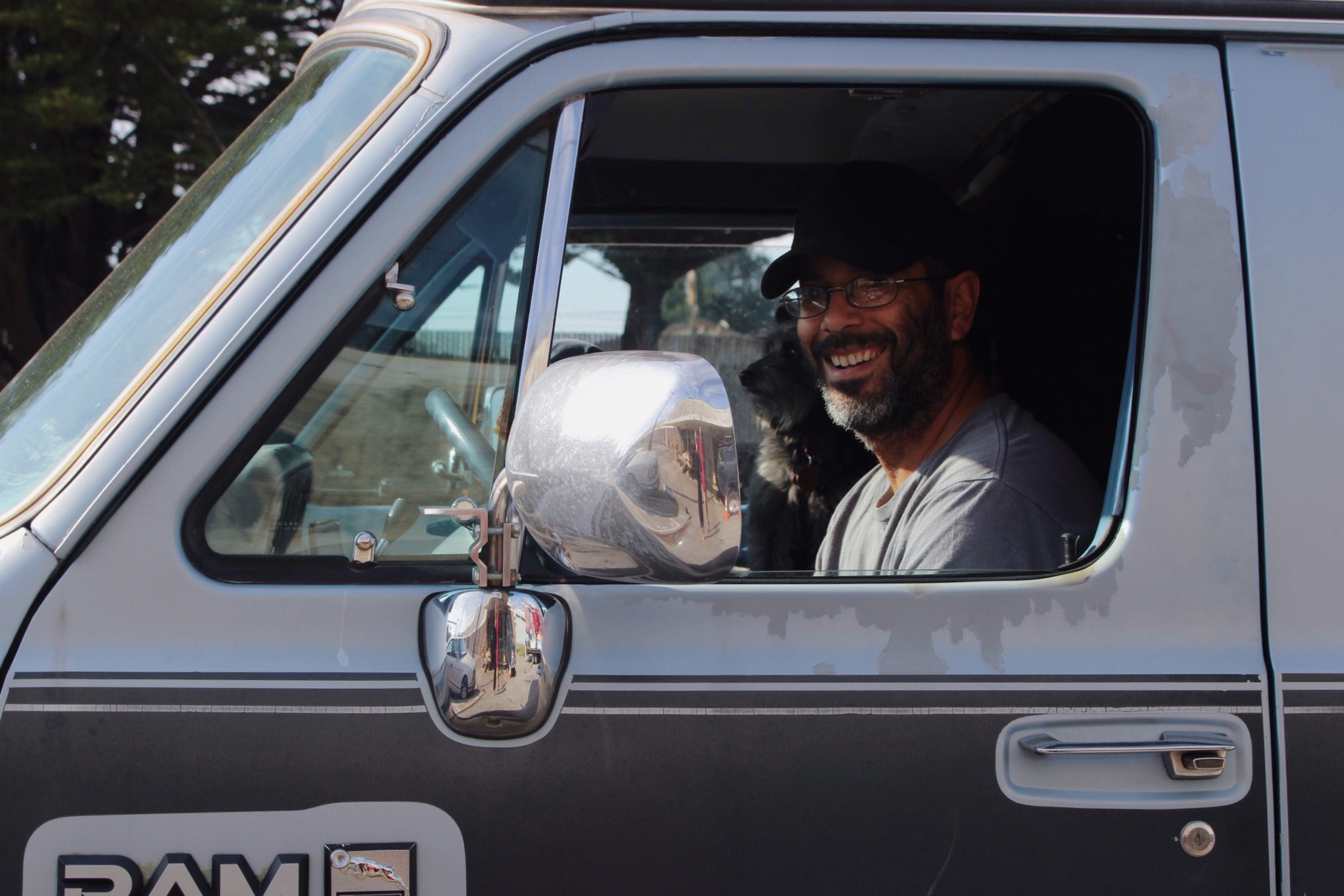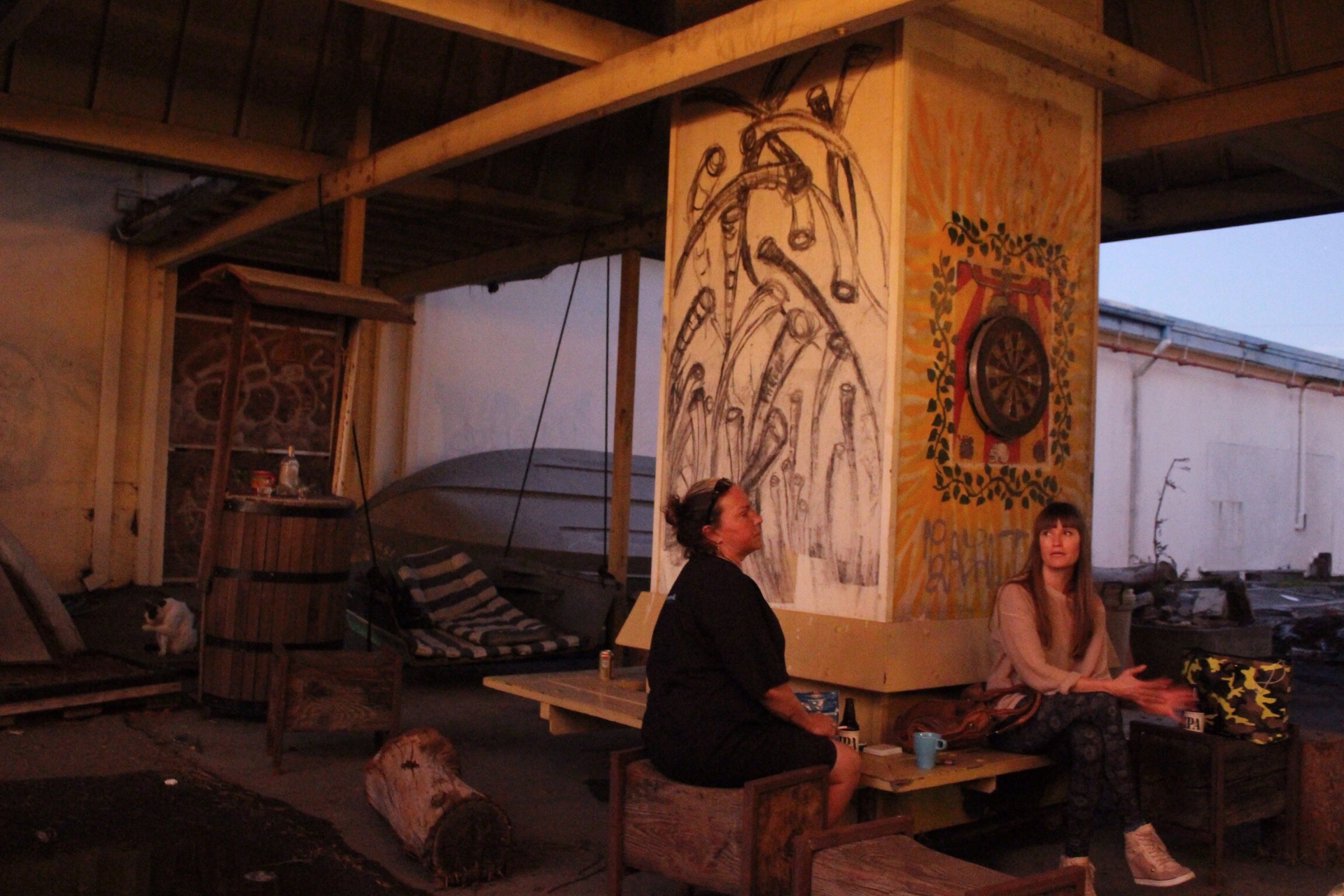 So shortly after my uncle Tim departs to spend a couple weeks in Hawaii, this happens:
Putting new cylinder heads on the Westy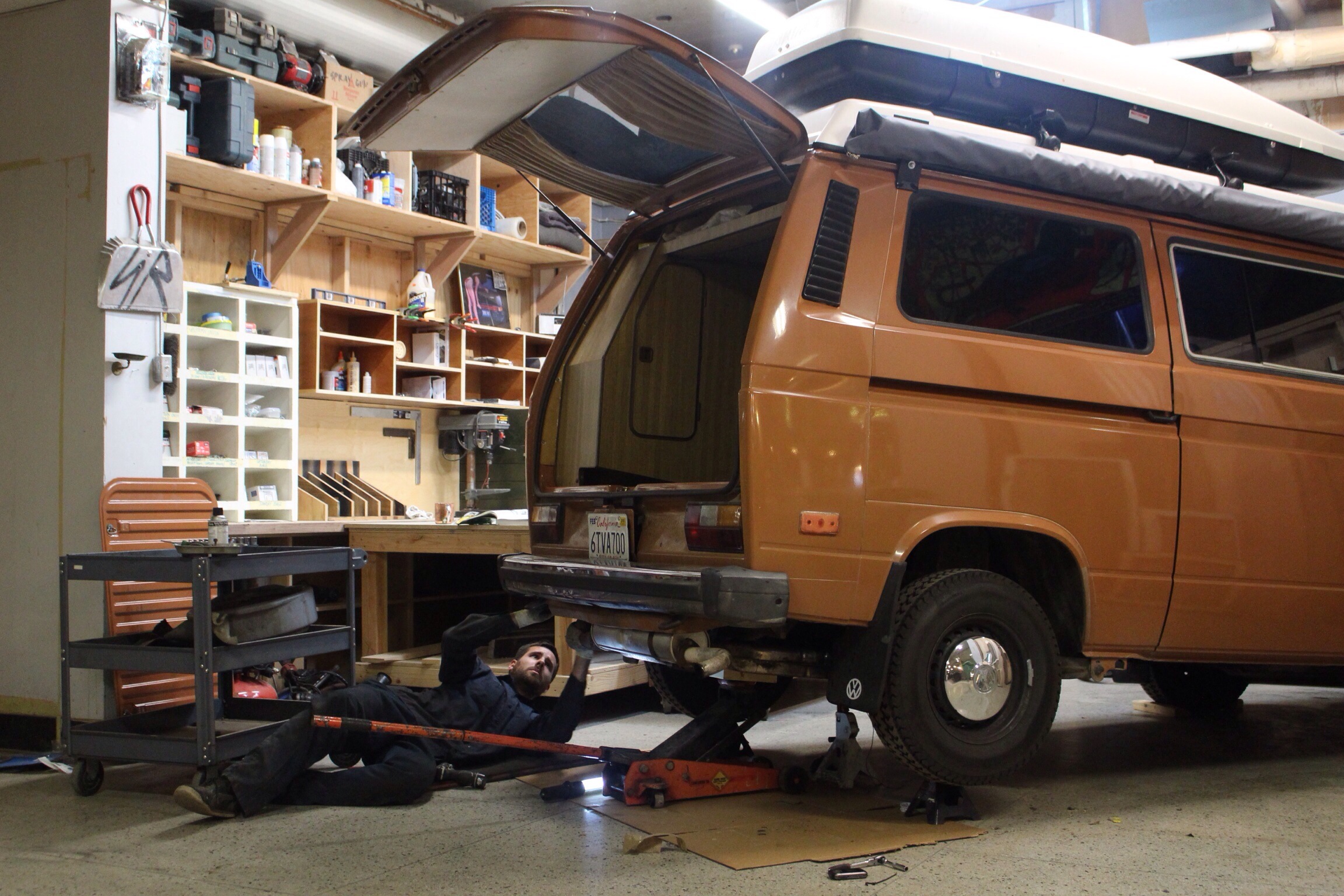 So our engine has brand new cylinder heads...no improvement.
Stay tuned to find out if Cameron loses his shit, or if it really was that damn used computer this whole time.